For an inexpensive day out on Dartmoor for the family, pack a picnic and try one or more of our cost-free adventures!
Meldon Viaduct
Grid Ref: SX566924
visitdartmoor.co.uk/attraction/meldon-viaduct
Walk or cycle from Okehampton Railway Station.
This viaduct was built in 1874 and spans 165 metres over the remains of mineral mines. The views from the viaduct span across to Meldon Dam and reservoir to the southwest. The views of this dam almost 50 metres high are as impressive as the original engineering feat. Down the valley is Meldon Pool- the old limestone mine that still has 2 lime kilns. The trip up to this spot is worthwhile purely for the view of Dartmoor from such a well-placed vantage point.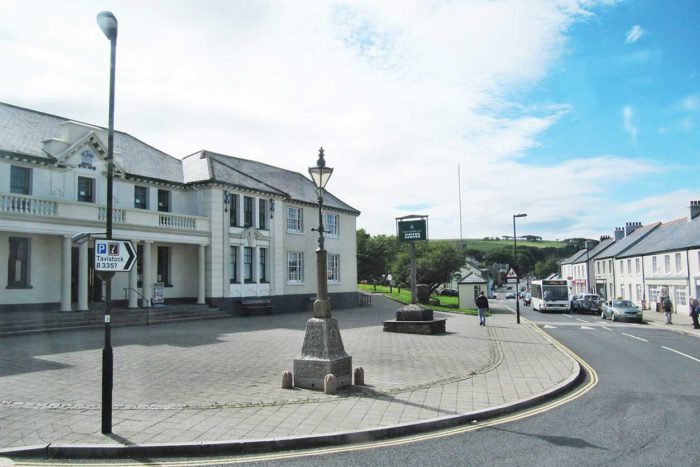 Princetown Visitor Centre
visitdartmoor.co.uk/attraction/dartmoor-national-park-visitor-centre-in-princetown
With wide ranging and interactive exhibitions on cultural heritage and the natural environment you can discover what makes Dartmoor so special and delve into the thousands of years of history. Explore the Dartmoor Conservation Garden, a microsm of Dartmoor with bronze age cists, medieval crosses, and a Quern stone. An area to explore or simply relax and have your picnic. There is also a dedicated 'children's' room for children of all ages where you can dress up and learn more about Dartmoor myths and legends. Finally, the Centre also has a cinema room which has a changing programme of short films.
A lovely programme of events, exhibitions and activities are planned for 2022.


Burrator Reservoir and Burrator Arboretum
visitdartmoor.co.uk/attraction/burrator-reservoir Burrator Reservoir is situated within Dartmoor National Park, the tranquil water and surrounding mixed woodland contrasts sharply with the open moor and the rugged Dartmoor tors. A visit here can be combined with a walk across the moors or enjoyed as a trip of its own with plenty to do – from walking and taking in the views, to fishing for rainbow and brown trout (just be sure to get a permit, available online or by calling Southwest Lakes). It's well worth taking time to enjoy the beautiful nature reserve at Burrator Arboretum too, with its easy access through a network of ponds.
Bellever Forest
visitdartmoor.co.uk/attraction/bellever-forest-forestry-england Whether you are looking for an exhilarating walk or a gentle meander through the forest, Bellever can cater for every ability and also has a fascinating range of wildlife, including Dartmoor ponies. The Dartmoor Pony Heritage Trust is a registered charity dedicated to the preservation of the Dartmoor pony breed. It is important to keep all gates shut in order to prevent crossbreeding with ponies from the surrounding area. Please do not feed the ponies.
Merrivale Stone Row
The Merrivale stone rows are easy to find. Park in the Four Winds car park, just off the B3357 about 3/4 of the way between Tavistock and Princetown. This is the site of the old Foggintor School, where a walled enclosure behind the car park is all that remains. Built in 1913 for local children, when Foggintor and Merrivale Quarries were active, it closed in 1936 when families moved away as quarrying activities declined. The building was demolished in 1964.

Exit to the rear of the car park and find the man-made leat just a few metres away. Head to the right, towards a standing stone, then be prepared to be amazed by the superb stone rows!