Hooray, it's very nearly Easter, it's just around the corner as we can see from the lambs arriving, the daffodils in full bloom and the trees greening up!

We've got so much for you to enjoy doing during your visit to Dartmoor, from simple walking to discovering fabulous food, horse-riding to letterboxing and of course superb accommodation of all types.
You will LOVE the fabulous food on and around the moor.
Most are dog-friendly, many have a beer-garden, and some even have play areas… Read more
Ride Horses across Dartmoor
What's On over Easter on Dartmoor?
SO much going on! We've added in just a few of the things that are available for you and the family to try over Easter, but keep an eye on this website page… Read more
Easter Eggstravaganza at Burrator Reservoir
Join Southwest Lakes' Environment Rangers at Burrator Reservoir on Thursday 14 April for a fun-filled family day of Spring-themed activities including fruity bread on the campfire, making your own Easter eggs from nature, a self-lead trail and much more! Booking is essential… Read more
Discover the highest waterfall in the Southwest with spectacular views across the Devon countryside. With waterfalls, lakes, adventure playgrounds and lakeside café, there is fun and discovery for the whole family! New for Easter is a spectacular paved Labyrinth for children to explore and play. 
Pre – book tickets online to guarantee entry… Read more
Join Superworm and friends on the new Adventure Trail at Haldon Forest
Discover the small but mighty creatures in the much-loved story and learn about the everyday heroic feats of minibeasts in the forest. The new self-led trail features brightly illustrated panels and a trail pack full of fun activities, including your very own mask… Read more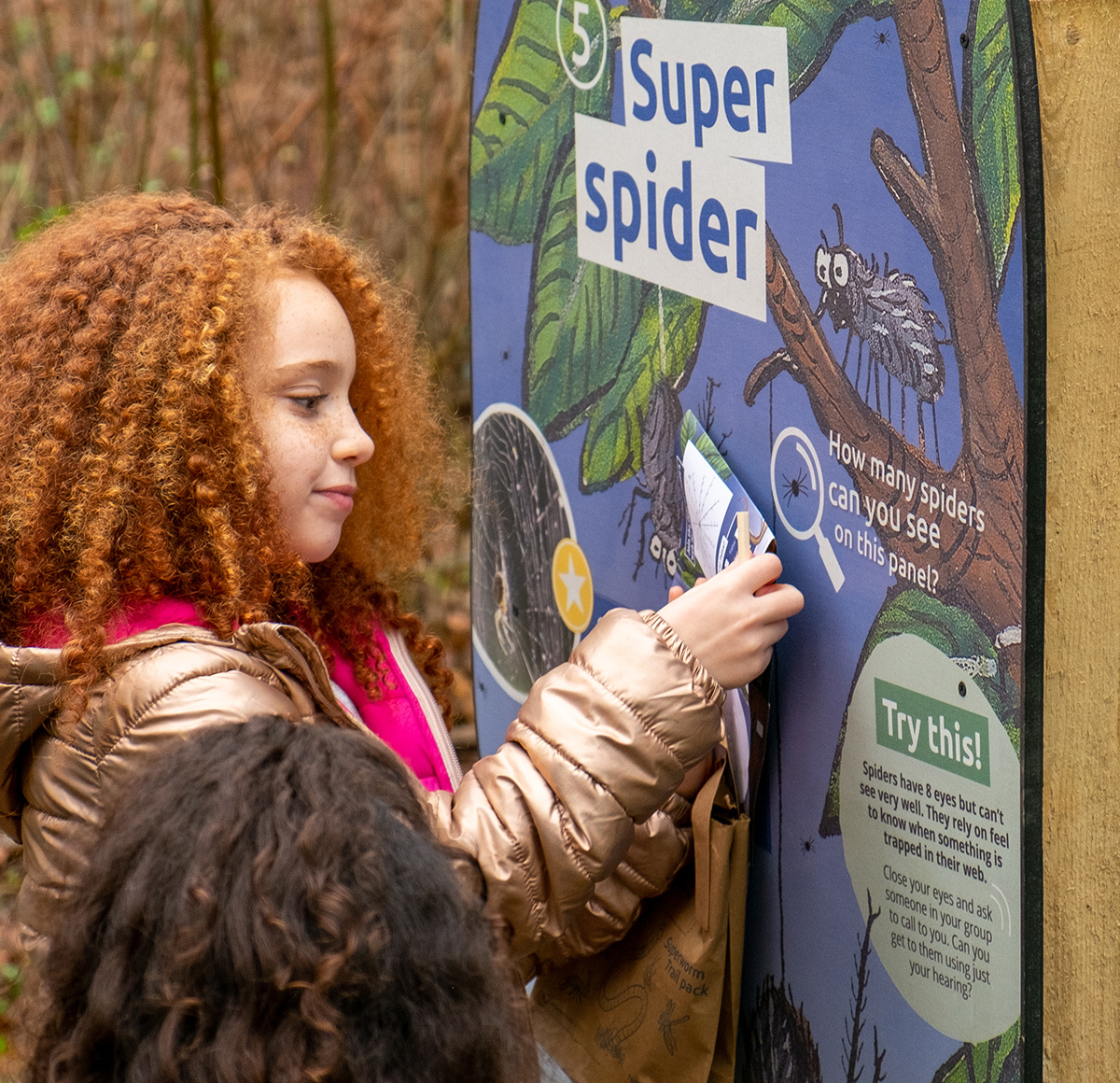 Take the Train to Dartmoor!
After nearly 50 years, daily passenger rail services to Exeter have returned to Okehampton. The Dartmoor Line is the first line to be reinstated under the Department for Transport's 'Restoring your Railway' initiative. Although there is limited space for bikes on the train, cycle hire is available next door to the station which opens up the whole of Dartmoor for car-free travel and holidays… Read more
Special offers on Dartmoor accommodation
There's usually a fantastic deal to be had, so keep an eye on our Special Offers page… Read more
While you are here, go exploring and discover the Folklore of Dartmoor. For centuries the Dartmoor folklore and legends have encompassed tales of pixies, ghosts, witchcraft, weird happenings and a host of deep-seated beliefs. These have been passed down through the generations via fireside stories, books, and local tradition all of which have played their part in keeping the tales alive today… Read more
There's a great choice of fun maps available on our website which can be ordered online and posted to you in sturdy cardboard containers.  
Walking & Cycling Routes
Dartmoor Overground
Dartmoor Tors
Scratch & Track
Order your copy of the 2022 Discover Dartmoor Guide, packed with inspirational ideas on where to stay, things to do, places to explore and where to find the best food & drink!
Order online HERE