Christmas Pop-up MArket
20nov10:00 amChristmas Pop-up MArket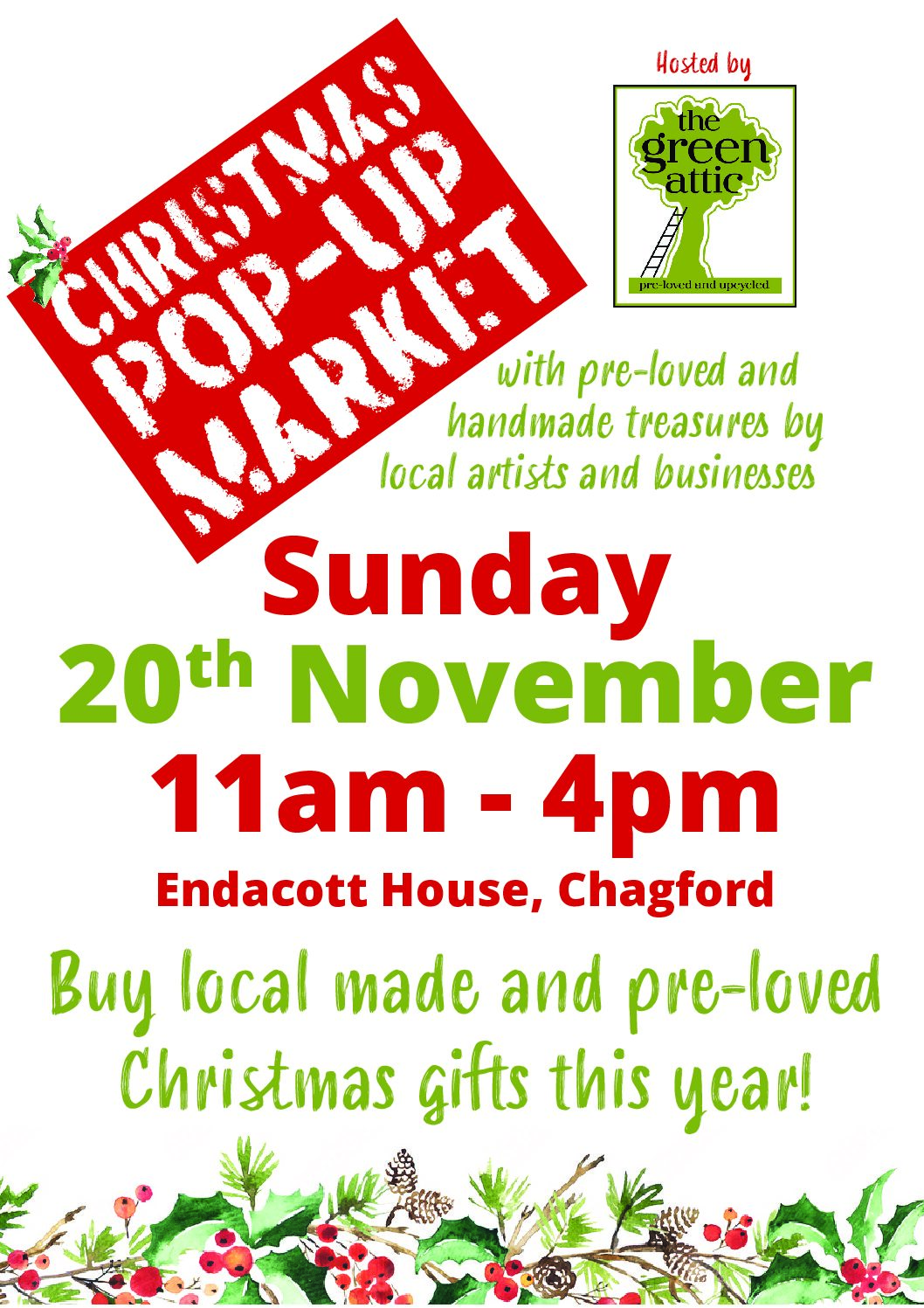 Event Details

Christmas Pop-up market hosted by The Green Attic

It is that wonderful time of the year again. Perfect time to visit a Christmas Pop-up market. It will take place in Endecott House (High street) from 11 am – 4 pm in Chagford on Sunday the 20th of November.

The Green Attic loves to celebrate local makers and on this market they will be there with their handmade products. And of course we will be selling our vintage and up-cycled items. With the current costs of living going up, you can still buy handmade, unique and pre-loved gifts for reasonable prices from as low as a fiver.

At the market you will find a broad variety of pre-loved, vintage and handmade items. From jewellery to handmade leather bags and belts. From handcrafted wood work to pottery. From vintage home-decor to beautiful artwork. All will make perfect, affordable gifts for you and your loved ones.

If the weather permits, musicians will be playing in the garden. And our lovely local cafes and pubs will be open for tea, coffee, cakes and lunch.

Chagford is a lively and welcoming Stannary town on Dartmoor, well worth a visit.