How to Bury the Giant at Challacombe Farm
18jun1:00 pm4:00 pmHow to Bury the Giant at Challacombe Farm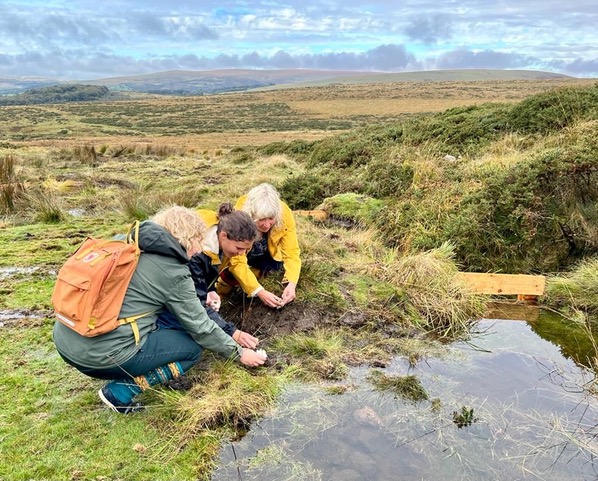 Event Details

Join Art and Energy at Challacombe Farm for an afternoon of fresh Dartmoor air, moss planting, creativity, farm tours and more!

The event will include the following:
Tour of Challacombe Farm
Guided walk and tour of the wetland meadow areas of Challacombe Farm
Planting bio-original sphagnum moss to restore the peatland habitat
Creative activities including making pompoms for our Mossy Carpet
Bring your own picnic!
The event is offered free of charge and is family friendly. There is a toilet available.
Parking in a signposted flat field with shade. Farm grid ref is SX 693 794 and the postcode is PL20 6TD.
The weather can be unpredictable even in June – so bring along good sturdy boots, and waterproofs in case of changeable weather.
Please consider car sharing where possible.
About Challacombe Farm:
Challacombe Farm is Duchy of Cornwall owned and managed by Mark Owen and Naomi Oakley. With Higher Level Stewardship and other grant funding they manage the farm balancing the needs of conservation, archaeology, landscape and access with the result that it is probably one of the best farms on Dartmoor to watch wildlife – particularly in the Spring and Summer when we see the return of birds who overwintered in warmer climes.
They are also part of a farm cluster group who are collaborating to make their farms environmentally and economically sustainable on a landscape scale with an eye on the changing public and private finance opportunities. For more info about Challacombe Farm visit www.dartmoorfarm.com
Time

(Sunday) 1:00 pm - 4:00 pm