West Dartmoor Art Group Exhibition and Sale of Work
22jul(jul 22)10:00 am29(jul 29)5:00 pmWest Dartmoor Art Group Exhibition and Sale of Work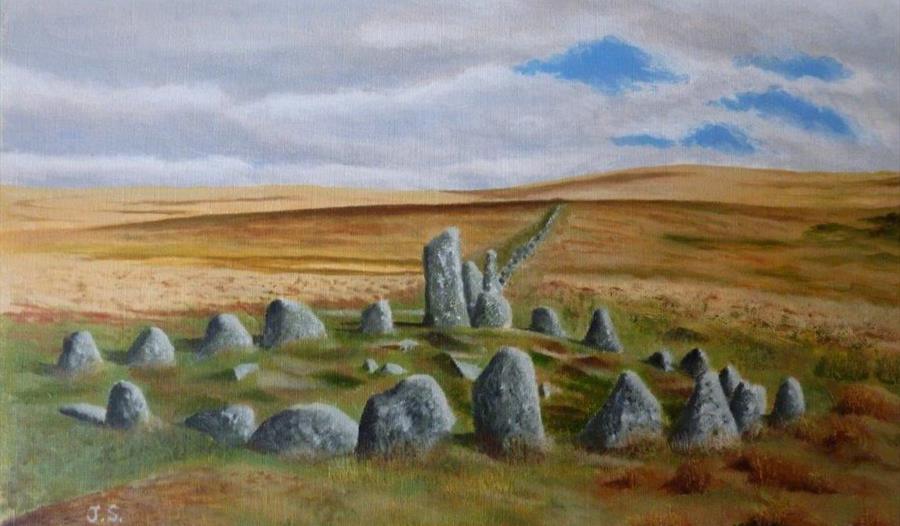 Event Details

ART EXHIBITION in PETER TAVY VILLAGE HALL

JULY 22nd to 29th 2023.

Entry free of charge. From 10 a.m. to 5 p.m. Daily

West Dartmoor Art Group (WDAG) proudly invite you to its 21st Exhibition and sale of original works of art at affordable prices. Only interrupted by the Covid pandemic in 2020, when restrictions made cancellation necessary, the group has been holding this very popular event annually in July since its foundation in 2003 and looks forward to welcoming visitors, friends and neighbours old and new again this year.  All our friends enjoy seeing original paintings from our established local talent together with new and exciting pictures from new members. Once again, as well as the great exhibition of work on display, Visitors can look forward to mouth-watering homemade cakes and hot and cold drinks being available between 10.30 a.m. and 4 p.m. They can sit and perhaps peruse the brochure for that special present! They will take time to cast their vote for their favourite picture, which will result in the painter being presented with a cup at the groups A.G.M. The winning painter is able to retain the cup for the year with their name engraved alongside previous winners. This vote is popular with the public and is avidly sought by the artists.

Celebrating its 21st exhibition, WDAG is proud to continue supporting 2 excellent local Charities; donations are made to Dartmoor Rescue and Devon Air Ambulance with a percentage of sales and the income from the popular raffle, with prizes donated by WDAG members and local businesses. Pleased to have donated thousands of pounds
over the last 23 years, WDAG are always amazed at the generosity demonstrated by visitors to the show in support of the wonderful life saving efforts of these two worthy charities.

We hope that you can join us in this cheerful display of original works of art and admire the lovely floral displays which compliment the paintings and help a bit with protecting the stands from accidental damage.

With one or two exceptions, all the paintings in the show are for sale, as are the unframed prints in the browsers and attractive post cards and greetings cards.

WDAG meet in Peter Tavy Village Hall weekly enjoying and getting inspiration with some demonstrations from professional artists, as well as support and advice from other members. The monthly in-house competition, on a wide range of topics, is a light hearted affair, where one is judged by one's peers; but nevertheless, it gives focus to the interpretation of the subject and it is fiercely contested.

One subject we undertook in the past was the production of a large still life of jugs, plates and cups which was donated to TASS and hangs in the Rest a While Café in the pannier market in Tavistock; perhaps you have seen it? It was the successful result of a collaborative effort by many members who brought in various pieces of china to paint into the picture.

We still have 2 of the 3 founding members of the group with lifetime membership and they continue to keep an eye on our proceedings. Indeed another annual club competition is for the Buzz Bowl, a cup presented by Buzz Goscombe for the best painting of Dartmoor displayed at the AGM.

So, we invite friends old and new to join us in Peter Tavy Village Hall, celebrating so many successful years of painting and exhibiting. We are open from 10 a.m. to 5 p.m. July 22nd to 29th 2023. ENTRY IS FREE so come along and enjoy our exhibition.

WEST DARTMOOR ART GROUP.
Time

22 (Saturday) 10:00 am - 29 (Saturday) 5:00 pm