WONDERWORKS CONTEMPORARY CRAFT FAIR 2023
02dec(dec 2)10:00 am03(dec 3)5:00 pmWONDERWORKS CONTEMPORARY CRAFT FAIR 2023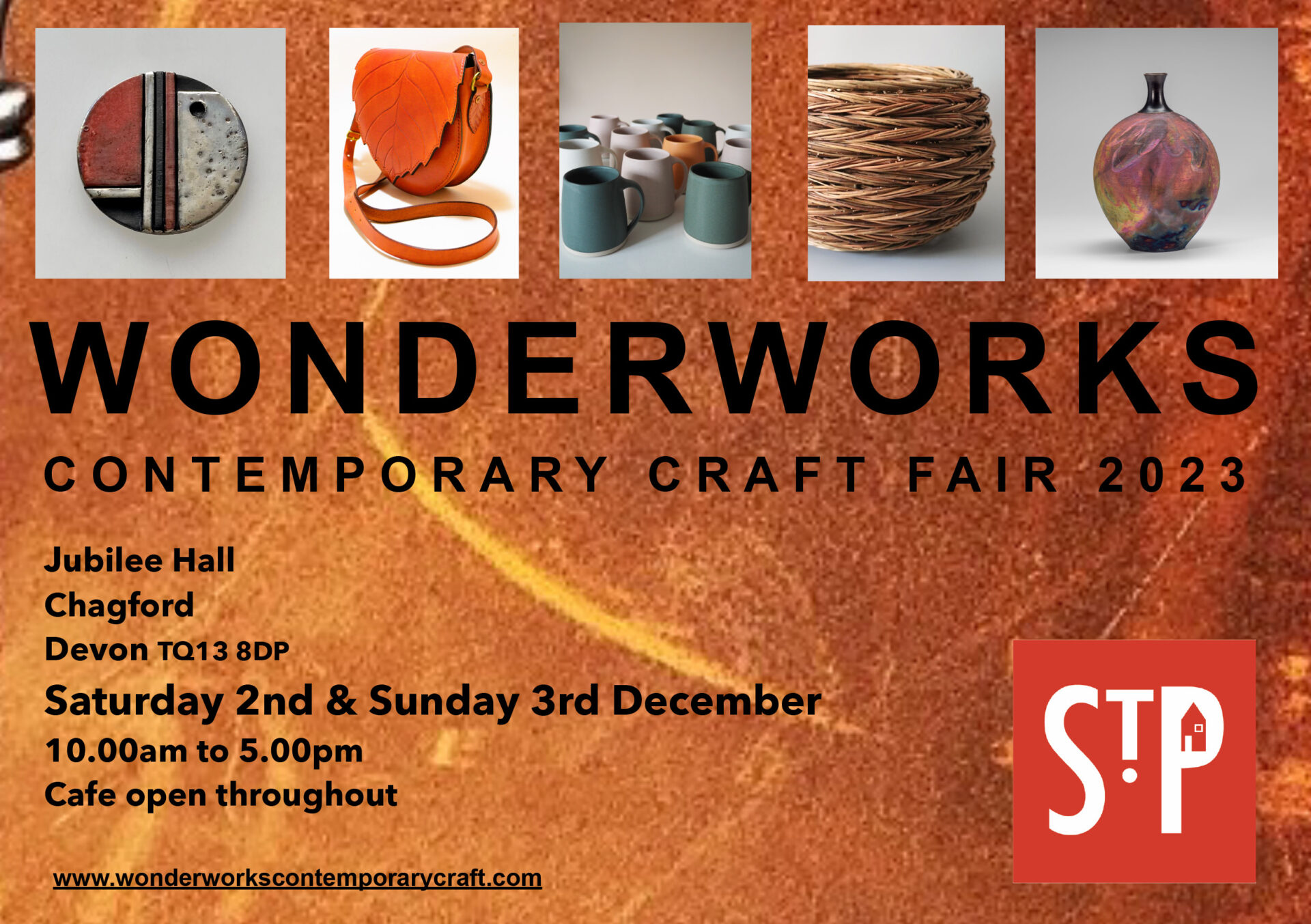 Event Details

Wonderworks is thrilled to be back with a host of wonderful makers, and a range of superb contemporary craft. There will be many new faces and lots of emerging talent.

Wonderworks Contemporary Craft Fair has established itself as a premier platform for showcasing exceptional contemporary crafts and celebrating the unique talent  on offer in the South West. Building upon the triumph of previous years, this year's event promises to be even more special!

Across Devon, Wonderworks Contemporary Craft Fair has earned a reputation for attracting exceptional makers and this year's event promises to be no different. Visitors to the show will have the opportunity to meet the best contemporary makers in the South West, explore their unique collections, and learn about their creative process and inspiration.

In addition to supporting local makers, Wonderworks is dedicated to giving something back to the community. Throughout the weekend, a charity raffle will be held, featuring fabulous prizes generously donated by exhibitors. All proceeds from the raffle will go to our  Devon based charity St Petrock's, https://stpetrocks.org.uk/ supporting people who are homeless or vulnerably housed. Voluntary donations are also encouraged to support this worthy cause.

Furthermore, delicious food will be available throughout the weekend, provided by the renowned Wild Dartmoor Kitchen, known for their exceptional cuisine in Chagford and beyond (www.wilddartmoorkitchen.com).

Chagford offers a delightful setting for Wonderworks Contemporary Craft Fair, with its charming shops, pubs, and cafes, as well as the nearby breathtaking moorland walks. Visitors can enjoy a memorable day out, immersing themselves in the vibrant craft scene and exploring all that Chagford has to offer.

The fair is organized by ceramicists Alison West (www.alisonwestceramics.com) and Abigail North (www.abigailnorthceramics.com), both well-established makers who have exhibited at craft fairs across the country. Their experience allows them to identify new talent and showcase the latest trends in the contemporary craft world.

Wonderworks Contemporary Craft Fair features a wide range of crafts, including ceramics, jewellery, toys, textiles, metalwork, leather goods, and woodwork. With something for everyone, visitors are sure to discover unique and affordable gifts just in time for the Christmas.
Time

2 (Saturday) 10:00 am - 3 (Sunday) 5:00 pm