Half Term in Devon runs from 19th to 27th February, so now is the time to start making some plans for some fun activities and days out for the family. We've also listed some great discounts from our accommodation providers!
Have a look through some of the wonderful places you can visit on our website HERE
Like to be active? Dartmoor is the perfect place for that, with walking, cycling, riding, caving, fishing, climbing and swimming! Plenty of opportunities HERE  
All of this is going to make you work up an appetite! Our pubs, cafes, tea-rooms and restaurants can take care of that, they are amazing, with superb food and friendly service so pick one and enjoy HERE! 
Saturday 19th to Sunday 27th February
Follow the trail around the Zoo to complete your colour by numbers picture and along the way, discover the importance of the crazy colours of the animal kingdom.
Book tickets HERE 
Custard Storm Productions –  Saturday 19th and Wednesday 23rd February to host colourful and entertaining workshops!
Book your workshop HERE 
Valentine's Day Treat
Wild day out on Saturday 12th, Sunday 13th and Monday 14th February and take advantage of the unmissable 2 for 1 offer on adult admission tickets!
TICKETS HERE
Join Superworm and friends on their brand-new adventure at Haldon Forest Park
Discover the small but mighty creatures in the much-loved story and learn about the everyday heroic feats of minibeasts in the forest. The new self-led trail features brightly illustrated panels and a trail pack full of fun activities, including your very own mask. Details HERE 
Share an Unforgettable Adventure at Go Ape Haldon this Half-Term
Start your year right with a fun-filled half-term in the forest
The forest is turning green again, the sun's peeking out from behind the clouds, and it's time to break your winter hibernation with an adventure at Go Ape Haldon!
 Kids Sized Adventures – Treetop Adventure
The first rung on the high ropes ladder for little ones looking to leap, clamber and zip their way to forest glory! Let them test their skills on wibbly-wobbly crossings like the stepping-stones and the Grandpops crossing and see if they can stick the landing on the zip line!
Suitable for families with children over 1m tall, from £19
Adult sized thrills – Treetop Challenge
Who could tire of the Go Ape classic, award-winning Treetop Challenge? There are sky-scraping platforms, butterfly inducing Tarzan Swings and thrilling high-speed zips. Test your limits and see how daring you really are!
Suitable for adults and families with children over 10 years or.4m tall. From £25
Make your half-term unforgettable with a Go Ape Adventure!
Family Navigation course with Crag 2 Mountain!
The adults of the family will learn all the same information as a Basic Navigation course but over a shorter walk to accommodate for those little legs on the course. The skills taught to children are adapted to each child and their individual learning level. Children will have the chance to gain The Outdoor Discovery Award. Details – HERE
Green Maker Initiative Event at Make Southwest
Saturday 19 February 2022 Running 11am – 5pm
Jubilee Gallery and the workshops/events space upstairs, this exciting event will include informative stands on local and community environmental causes, an exhibition from MAKE Southwest Member, Julia Manning on the theme of climate emergency, live creative demos, talks, workshops, the launch of a materials exchange, and a Perfectly Imperfect sale. Details – HERE
---
SIGNS OF SPRING STORY WALK
Sunday 20th & Wednesday 23rd February 2022
Suitable for all ages, adults and children.
11.30am-1.30pm
£10 per ticket (under 5's Free)
20-25 people per session
NATURE TREASURE HUNT
Friday 25th & Saturday 26th February
11.30am-1.30pm
£10 per ticket (under 5's Free)
EXPLORE THE RAINFOREST
24th & 27th February 
11am – 1pm & 2pm – 4pm
£10 per ticket (under 5's Free)
Please email admin@dpht.co.uk with your contact information and preferred walk details or call 01626 833234 between 9am and 1pm – Mon /Weds/Thurs/Fri Details – HERE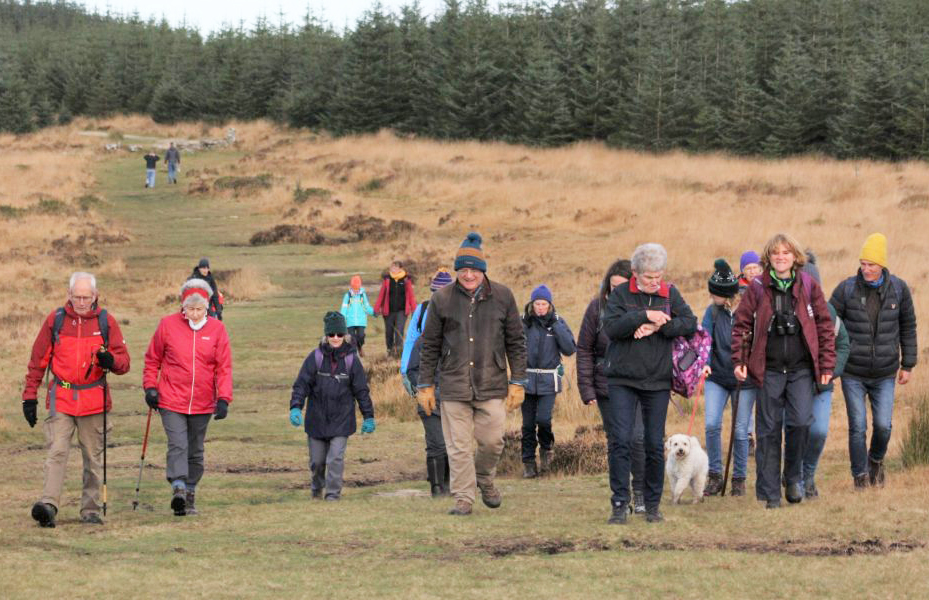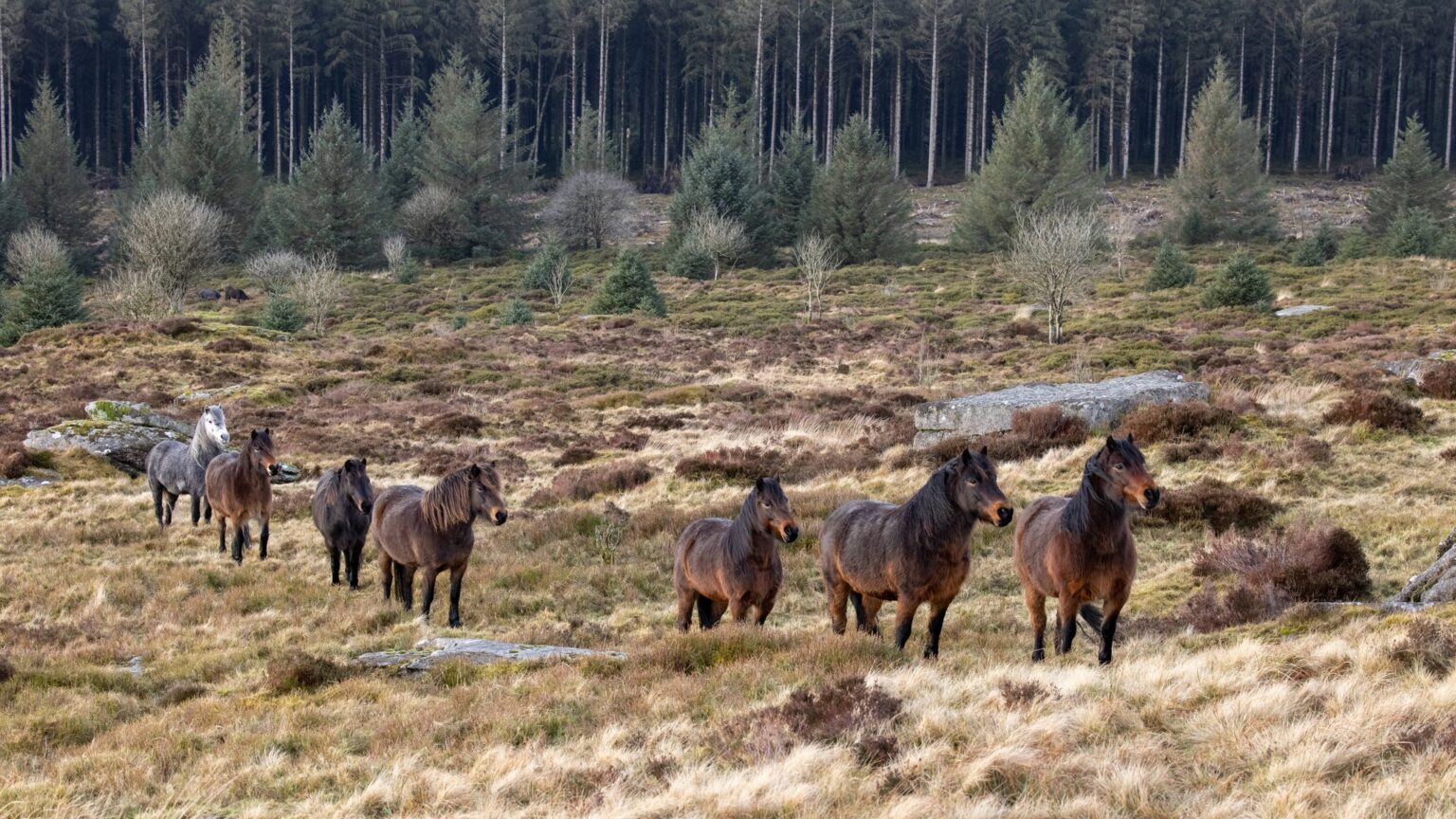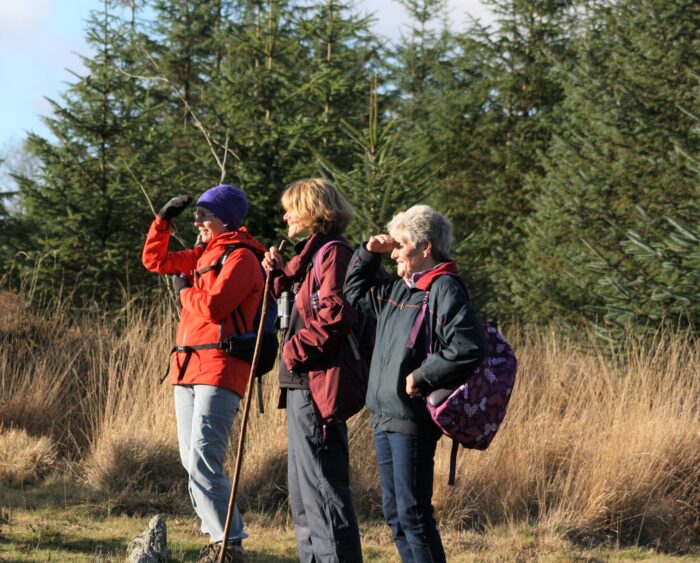 Accommodation for Half Term
Everything from a simple tent on a campsite to luxury hotels is available for you and your family in and around Dartmoor National Park. You can see all the choices HERE  
Rushford Shepherd's Hut
A fully self-contained, dog-friendly tiny home with a charm you won't find elsewhere. A skylight in the roof is one of its unique highlights, as is its clever folding double bed. There's a log burner, an equipped kitchenette and an en suite shower room with a compost loo. Outside in the garden, there's a fire pit, a gas barbecue and a hammock. 10& off Jan & Feb bookings. Details HERE
Oaktree Lane
Beautiful log cabins, glamping and camping surrounded by glorious countryside and stunning views.
Special discount code entitling all guests to a 10% discount on all holiday between 2 and 6 nights using the discount code VISITDARTMOOR, automatic discounts on all holiday for seven nights varying from 15% to 30% depending on the time of year. Details HERE
Bovey Castle
Give yourself extra time to 'explore more on the moor' with a fabulous private lodge break offer, get either 5 nights for the price of 4 or 7 nights for the price of 5! Our stunning self-catering lodges have three en-suite bedrooms, a kitchen, open plan lounge and dining area, giving you the freedom to plan your holiday your way. Details HERE
Classic Cottages  
Escape to the unforgettable beauty of Dartmoor this February half term with Classic Cottages. Wander along the moors, savour the peace and tranquillity of your surroundings and spend cosy evenings in a family friendly holiday cottage. Details HERE