Other areas of Devon to explore
Dartmoor is a fantastic destination for anyone looking to explore the beautiful landscapes and attractions of Devon, England. Located in the heart of the county, this beautiful National Park offers a central base that allows visitors easy access to the surrounding areas as well. Whether you're interested in hiking, biking, or simply enjoying the stunning views, Dartmoor has it all bar sandy beaches!
Staying on or near to Dartmoor also means being within reach of Devon's popular attractions, such as the picturesque coastal towns of Torquay, Paignton, and Exmouth, as well as the historic city of Exeter with its cathedral and charming old streets. So, whether you seek adventure or relaxation, Dartmoor's central location makes it an ideal and unforgettable base for exploring the wonders of Devon.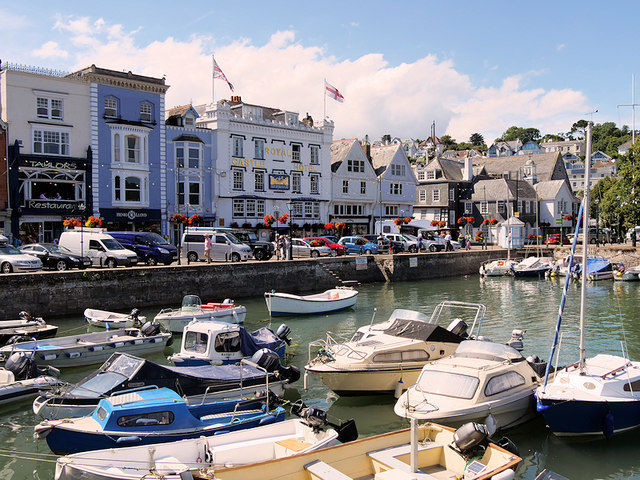 South Devon is a beautiful and diverse region renowned for its picturesque towns and charming countryside. With its mild climate and sandy beaches, it attracts visitors year-round, making it a popular destination for both locals and tourists alike.
The region is dotted with quaint fishing villages, such as Salcombe and Dartmouth, where visitors can enjoy fresh seafood and explore historical landmarks. The South Devon coastline, part of the UNESCO-recognized Jurassic Coast, offers dramatic cliffs, hidden coves, and stunning views of the English Channel. Coastal towns like Paignton and Torquay have great charm, family friendly beaches and lots of great attractions.
South Devon is not only a place of natural beauty but also a hub for arts, culture, and gastronomy. Local festivals, art galleries, and a thriving food scene add to the region's vibrant atmosphere. www.visitsouthdevon.co.uk
North Devon Embracing an area from the border of Cornwall to the Exmoor National Park, this enchanting destination has been a favourite among travellers seeking tranquillity and natural beauty.
The dramatic coastline of North Devon boasts stunning sandy beaches, towering cliffs, and rocky coves, providing ample opportunities for coastal walks, water sports, and family-friendly vacations. Among the prominent spots are the iconic villages of Clovelly and Lynton and Lynmouth, where visitors can experience traditional fishing communities and take in awe-inspiring views.
The area's rich history is evident in its historic architecture, such as the mediaeval market town of Barnstaple and the fascinating remnants of Tintagel Castle, associated with the legend of King Arthur. Additionally, North Devon offers access to the rugged terrain of Exmoor National Park, a haven for hikers, nature enthusiasts, and wildlife lovers. www.visitdevon.co.uk/northdevon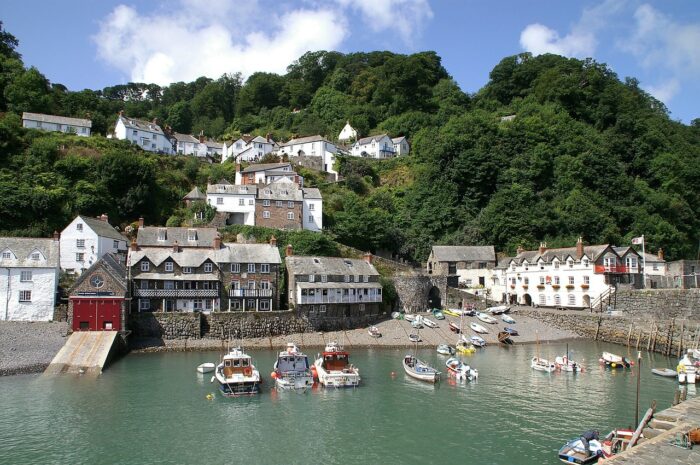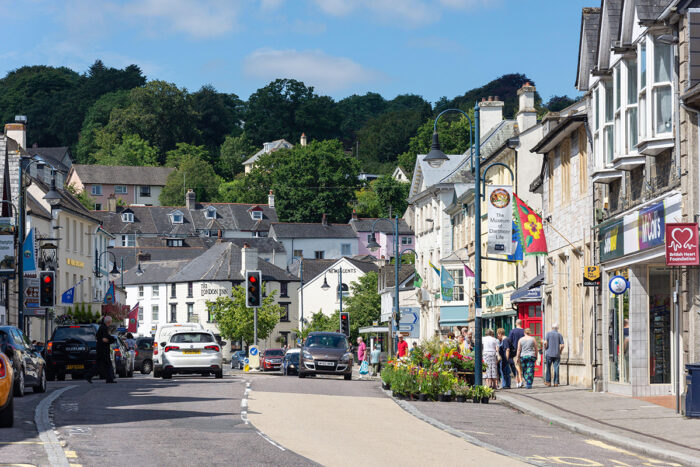 West Devon is a picturesque region characterised by its rolling hills, lush green countryside, and charming villages, it offers a tranquil escape from the hustle and bustle of urban life. The area is steeped in history, with remnants of ancient settlements and historic buildings dotting the landscape.
The region's natural beauty is further enhanced by its proximity to Dartmoor National Park, a vast expanse of wild moorland, granite tors, and serene rivers, perfect for outdoor enthusiasts and hikers.
The Tamar Valley, designated an Area of Outstanding Natural Beauty, meanders through the region, offering stunning views and a sense of tranquillity. www.visittamarvalley.co.uk
West Devon's cultural heritage is showcased in its local events, festivals, and traditional crafts, adding to its unique charm. The area is also famous for its delectable local produce, including artisanal cheeses, ciders, and meats. www.visitwestdevon.co.uk
East Devon is a picturesque district renowned for its stunning coastline and charming towns. The region's landscape is defined by the Jurassic Coast, a UNESCO World Heritage Site known for its fossil-rich cliffs and breathtaking vistas.
The district's towns and villages, such as Sidmouth, Exmouth, and Beer, exude a quintessential English charm with their historic architecture, independent shops, and traditional pubs. East Devon offers a diverse range of recreational activities, including water sports and hiking trails.
The area's economy relies on agriculture, tourism, and small-scale industries. Agriculture thrives in the fertile valleys, while tourism benefits from the region's natural beauty and cultural attractions. East Devon strikes a balance between preserving its rich heritage and embracing modern developments, ensuring it remains an idyllic destination for visitors seeking a mix of tranquillity and adventure. www.eastdevonexcellence.co.uk