With the New Year approaching, put your wellbeing and happiness first with a luxurious winter break in Devon. Fight off the winter blues and create unforgettable experiences with your loved ones at Bovey Castle.
There are so many reasons to indulge in a well deserved winter break in Devon. From sumptuous dining experiences and memorable activities, to scenic walks and cosy retreats, the perfect countryside escape starts in the heart of Dartmoor. 
The beautiful Bovey Castle, nestled in the rolling valleys of Dartmoor National Park, is a unique hotel exuding traditional charm. There's no better feeling than waking up feeling refreshed to unrivalled views across the parkland, so embark on a beautiful winter escape to Bovey Castle. 
Enjoy beautiful countryside walks 
Situated in 275 stunning acres of lush green grounds, the beautiful countryside is waiting to be explored. With beauty and tranquility, feel like you're in your own world when you visit Bovey Castle. 
Dartmoor National Park is home to nature trails, unrivalled views, and riverside walks next to the tranquil River Bovey. Wrap up warm as you explore the wild and scenic open moors, rich history, and the beautiful horses of Dartmoor.
To experience this and much more at Bovey Castle, then book a winter break in Devon between January and March, with our offer to stay for longer at the castle. Book either five nights for the price of four with prices from £856.00, or seven nights for the price of five with prices from £1,070.00. Both are based on two people sharing a Classic room on a room only basis.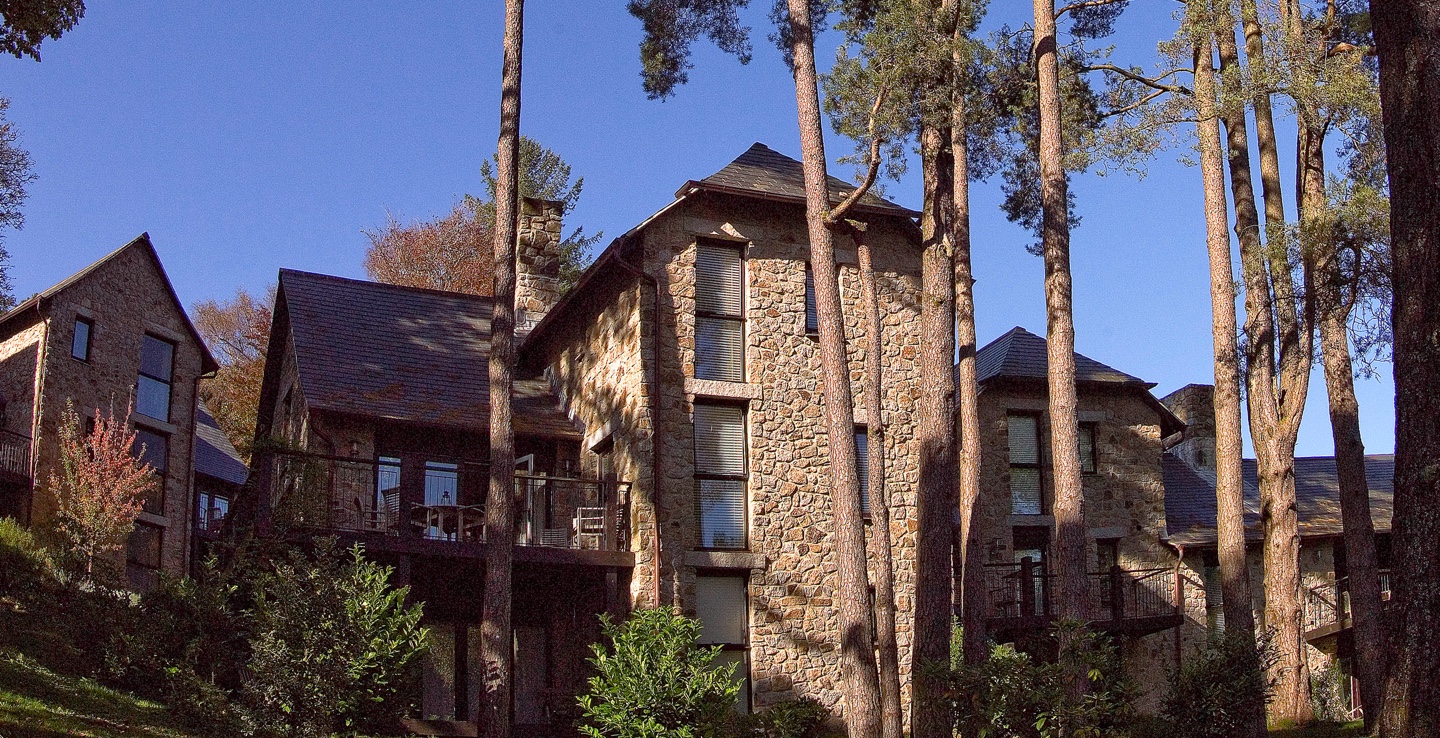 Experience your own private sanctuary with a lodge retreat 
For something truly spectacular this winter, why not indulge in a luxurious lodge experience with your loved ones? Stylish, contemporary and unashamedly indulgent, our private estate lodges are nestled in the secluded grounds of Dartmoor National Park. 
The impressive three-storey self-catering country lodges are ideal for a winter break in Devon to revive for the new year ahead. With open plan living, fully fitted kitchens and furnishings, complete with a balcony and a cosy fire, the lodges on the moor have everything for the perfect winter escape. Spend your days exploring the Devon countryside and going for refreshing walks along the beautiful nearby beaches, such as Bovisand and Ness Cove. What's more, the lodges are dog friendly so all members of the family are welcome. 
For a fabulous private lodge break, choose to spend this winter in Devon between January and March, with our explore more on the moor offer. Book either five nights for the price of four with prices from £2,776.00, or seven nights for the price of five with prices from £3,470.00. Both are based on up to six people sharing a self-catering lodge.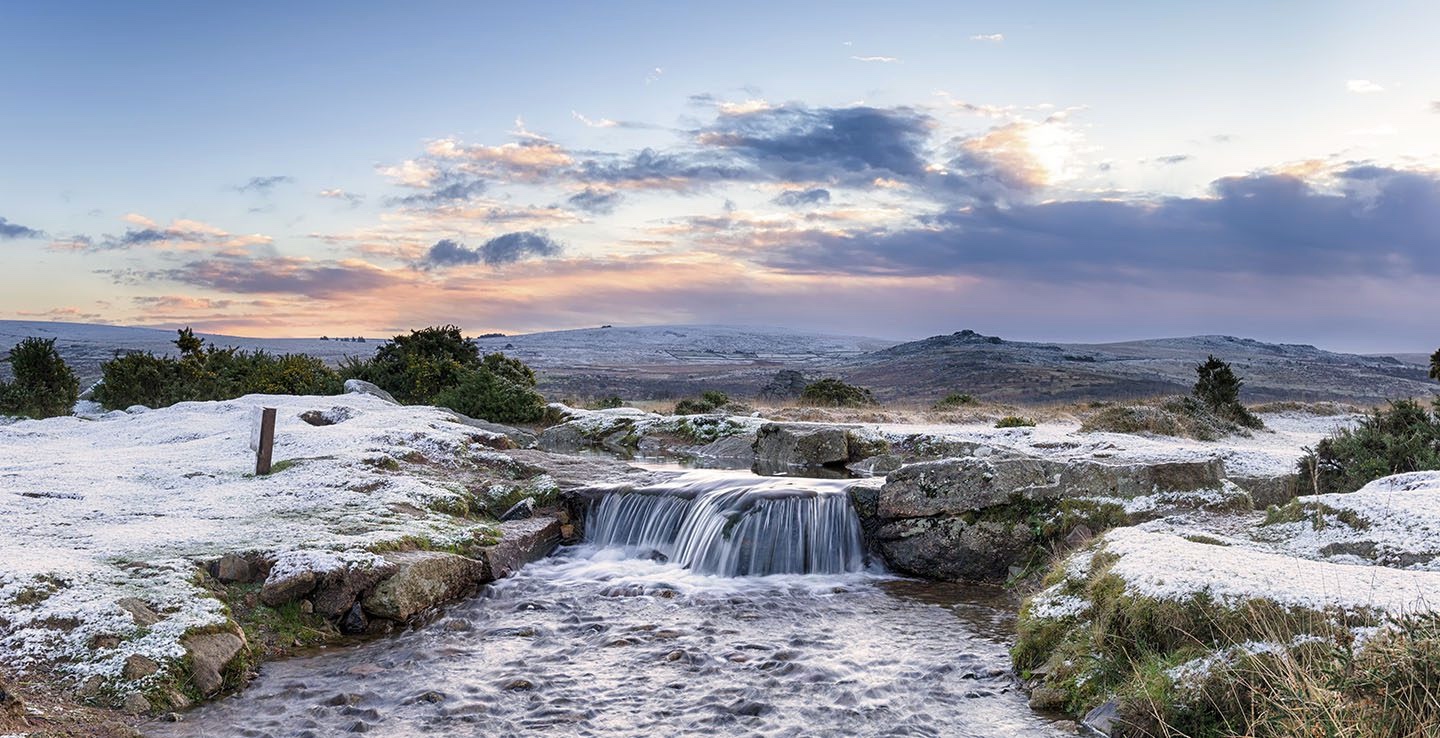 Explore Dartmoor's coastlines and villages 
There are countless hidden treasures and unspoiled coastlines across Dartmoor. Made even more magical with a dusting of frost in the winter, Slapton Sands and Teignmouth beaches are just a short drive away. Among the favourite destinations for a calming stroll, these stretches of beaches are also dog friendly during the winter months so you can bring your dog along on your winter escape. 
As well as stunning local beaches, Dartmoor has some quaint neighbouring towns and villages just a stone's throw from Bovey Castle, offering the perfect day out. Explore the popular Ashburton, take in moorland landscapes at Belstone, and wander around the antique and seaside shops at the gateway town of Bovey Tracey. After a day of adventure, retreat to the warm and cosy Bovey Castle for a wonderful night's sleep. 
Enjoy a winter break exploring the beauty of Dartmoor, between January and March and discover the 12 Gifts of Christmas with our three night lodge offer. Book by 31st December and you can select 3 gifts from our '12 Gifts of Christmas' to make your stay extra special.  This super offer £695.00 per lodge, per night, based on up to six people sharing a self-catering lodge.
Indulge in fine wine and delicious dining 
If you're wanting to be wined and dined on your winter break in Devon, then immerse yourself in 5 red-star luxury at Bovey Castle. Take in the sublime surroundings as you delve into delicious dining, prepared by our expert chefs. Our talented head chef, Mark Budd, has worked at some of the finest hotel restaurants in the world, and has a passion for incorporating the best quality local produce into his dishes.
Not sure where to dine first? With cosy seating and a Mediterranean inspired menu, Smith's Brasserie offers beautiful food with stunning views over the parkland. To make the most of your winter break in Devon, enjoy an immersive experience that creatively showcases the best seasonal and local produce in The Tasting Room. This exclusive concept features a 7-course tasting menu specially created each season to discover the true meaning of fine dining. 
To book an indulgent stay in the heart of Devon, take a look at our range of beautiful rooms and suites where traditional meets contemporary luxury. Why not book our winter staycation offer? With two nights accommodation and a full English breakfast on both mornings, an Eden Ardbeg cocktail, and dinner on one evening in either Smith's Brasserie or The Tasting Room, prices from £349.00 per room, per night, based on two people sharing a Classic room. 
Make memories with unrivalled activities and spa experiences 
Make the most of the stunning grounds at Bovey Castle and explore our variety of activities, perfect for couples and the whole family during your winter break in Devon.
Book a tour around our deer park where you can learn about our fallow deer and experience their daily feeding, try your hand at some classic country pursuits including clay pigeon shooting and archery, or plan your own bike ride through the neighbouring towns and villages. Get your creative juices flowing with a cider and sloe gin making masterclass and take your creations back home with you.
For unrivalled views and to take on a challenge, a visit to our incredible 18 hole championship golf course is a must. Designed by J F Abercromby, one of the finest British golf course designers, the golf course winds through the hotel estate and is surrounded by idyllic landscape.
No winter break in Devon would be complete without a peaceful spa retreat. Put your wellbeing first this year with our Elan Spa, tucked away from the hustle and bustle of modern life. Unwind from the festive period and experience our indulgent treatments using Elan products, designed to revive and restore the body and spirit. With the therapeutic flow of the River Bovey just outside, you'll find yourself relaxing in a magical sanctuary. 
For unforgettable experiences at Bovey Castle, then book a stay with our offer between January and March to stay for longer at the castle. 
Whether you choose your own private lodge sanctuary or a tranquil stay at Bovey Castle Hotel, start the New Year in style with a relaxing and refreshing winter break in Devon. To book your perfect countryside escape, visit our website.