Now is the time to start planning your trip if you'd like to see this exciting spectacle, Visit Dartmoor had a stand at the King of the Mountain stage the last time the Tour came through, and loved every second of the day. It was incredibly exciting and great fun, and amazing to get close up to the stage finish. Dartmoor National Park is the perfect place to watch the race!
Lots of information about the race can be found on the Tour of Britain website, and especially the Dartmoor stage of the race, (Stage Two), can be read HERE
Accommodation
Early booking for accommodation is highly recommended, and we have plenty for you to choose from.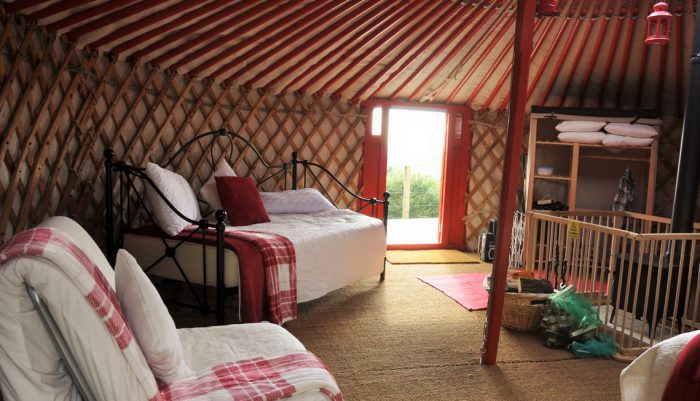 ---
CAMPING & GLAMPING
Camping in early autumn can be fabulous, you can choose from a holiday park with fully fitted caravans, or keep it simple by bringing a tent, perhaps enjoy the luxury of a yurt, log cabin or shepherds hut, have a look at what's on offer HERE .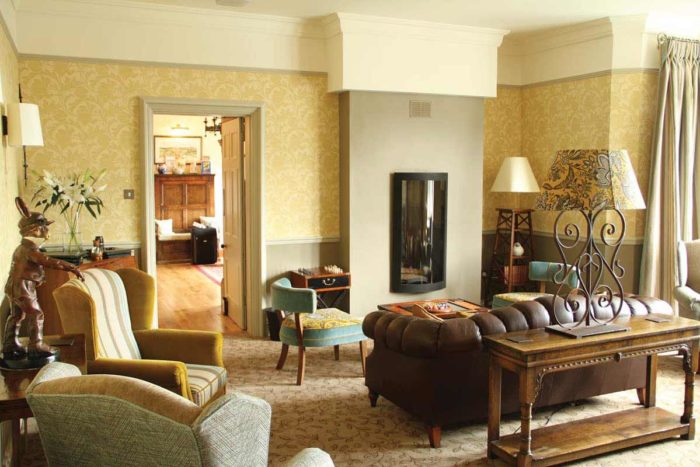 ---
HOTELS
The
hotels on Dartmoor
are simply superb. Hidden amongst the wonders of the National Park are all manner of small friendly hotels, family hotels with lots to do, boutique hotels where understated style is the name of the game; to castles and country estates where glamour and grandeur abound.
---
BED & BREAKFAST
Bed & Breakfast is a very popular choice, we have everything from cosy cottages with thatched roofs and blooming gardens; spectacular rooms in a grand manor; a hearty breakfast served in a farmhouse kitchen offering local eggs and bacon; or just somewhere simple and clean where you fall into a fabulously comfortable bed for a great night's sleep.
---
SELF-CATERING
Make a week of it for a proper holiday by booking one of the superb self-catering properties on and around Dartmoor. You perfect getaway location could be anything from a high-end lodge in the grounds of a castle to a rustic log cabin, a picture postcard thatched cottage to a gorgeous barn conversion. You can choose to opt for complete and utter luxury, where every possible facility is on offer, or somewhere that can accommodate hordes of children, mother-in-law, granny and the dogs – see our collections of child-friendly accommodation and dog-friendly accommodation. 
---
FOOD GLORIOUS FOOD!
There is a deep rich choice of restaurants on Dartmoor and we hope you might get to enjoy at least some of them during your stay here! There are restaurants that serve organic food, those that pick their produce from their farm earlier in the day, and those that offer locally produced meat, fish and vegetables at their finest. 
Delicious vegetarian options, superb wines, decadent cream teas and breakfast that set you up for the day, it's all here on Dartmoor.
Many of the fabulous hotels on Dartmoor offer superb fine dining in their restaurants, there are pubs where the fabulous food will knock your socks off, menus offering everything you could want from a freshly caught fish and chip supper to the lightest and most delicate of soufflés!
What could be better at the end of a day exploring the extraordinary beauty of wild Dartmoor, or a day spent messing about on the river with the kids, than a gorgeous meal in a Dartmoor tea-room or café, served in beautiful surroundings, that you did not have to cook yourself?
---
DARTMOOR PONIES
Anyone visiting Dartmoor will be enchanted by the herds of semi-wild ponies grazing pretty much everywhere, even in some of the villages! You can learn about them by reading our Dartmoor Ponies information, they are fascinating and very beautiful animals!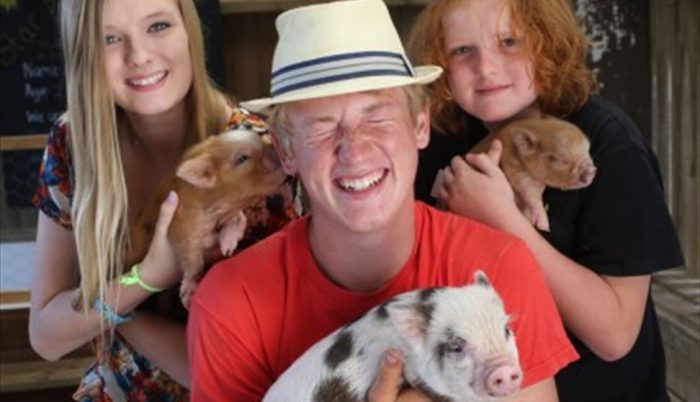 ---
FAMILY ATTRACTIONS 
Take a look at some of the Family Attractions that you can enjoy with your family right here on Dartmoor.
Maybe you want to experience life in Victorian times in a working museum, visit the miniature ponies, take a trip on a steam train, or explore a castle; whatever your requirements, we have something for all the family on Dartmoor.