What is there to do on Dartmoor? What can we do with the kids? Are there any fun events happening? Are there any easy walks? Where can I ride my bike on Dartmoor?
To get you started with ideas for outdoor family activities on Dartmoor, we've included a gentle, accessible walk that's suitable for buggies or wheelchairs and for the more adventurous we've suggested a 20km cycle ride that the family can enjoy together. We have heaps of other walks to enjoy, have a look at the Walking on Dartmoor section of the Visit Dartmoor website.
What are Dartmoor Towns like?
Dartmoor's towns are key to the area's charm; you'll find each one has its own character, sense of community and feel. They all come with their own unique history, be it as a market town, steeped in mining industry or agriculture. 
One of four Stannary towns in Devon (along with Ashburton, Tavistock and Plympton) that controlled the use of tin, Chagford also became prosperous thanks to exporting locally produced wool. It's now renowned for artistic endeavours, including the Chagford Film Festival, which has attracted Oscar winners to this most rural of locations.
The town hosts the Chagford Show each August; the one-day agricultural show celebrates the best of country life and is renowned for being a favourite among Dartmoor farmers. This year it takes place on 18th August.
Devon's two cities, Plymouth and Exeter, are also relatively close to Dartmoor National Park, each with its own distinctive architecture, nightlife, attractions and things to see and do.
Special offers on Dartmoor accommodation
There's usually a fantastic deal to be had, so keep an eye on our Special Offers page… Read more
Where can we stay on Dartmoor?
Dartmoor accommodation ranges from simple campsites to luxury hotels, you can stay on a working farm or find a self-catering complex large enough to take up to 47 people! You can stay in a town guesthouse close to a railway station for a car-free adventure or try out a shepherd's hut or a spacious yurt. Just take your pick.
Don't forget to look at our What's On pages which are always full of events for the family, from festivals, shows, fairs and activities to workshops and courses you can sign up for to learn new skills.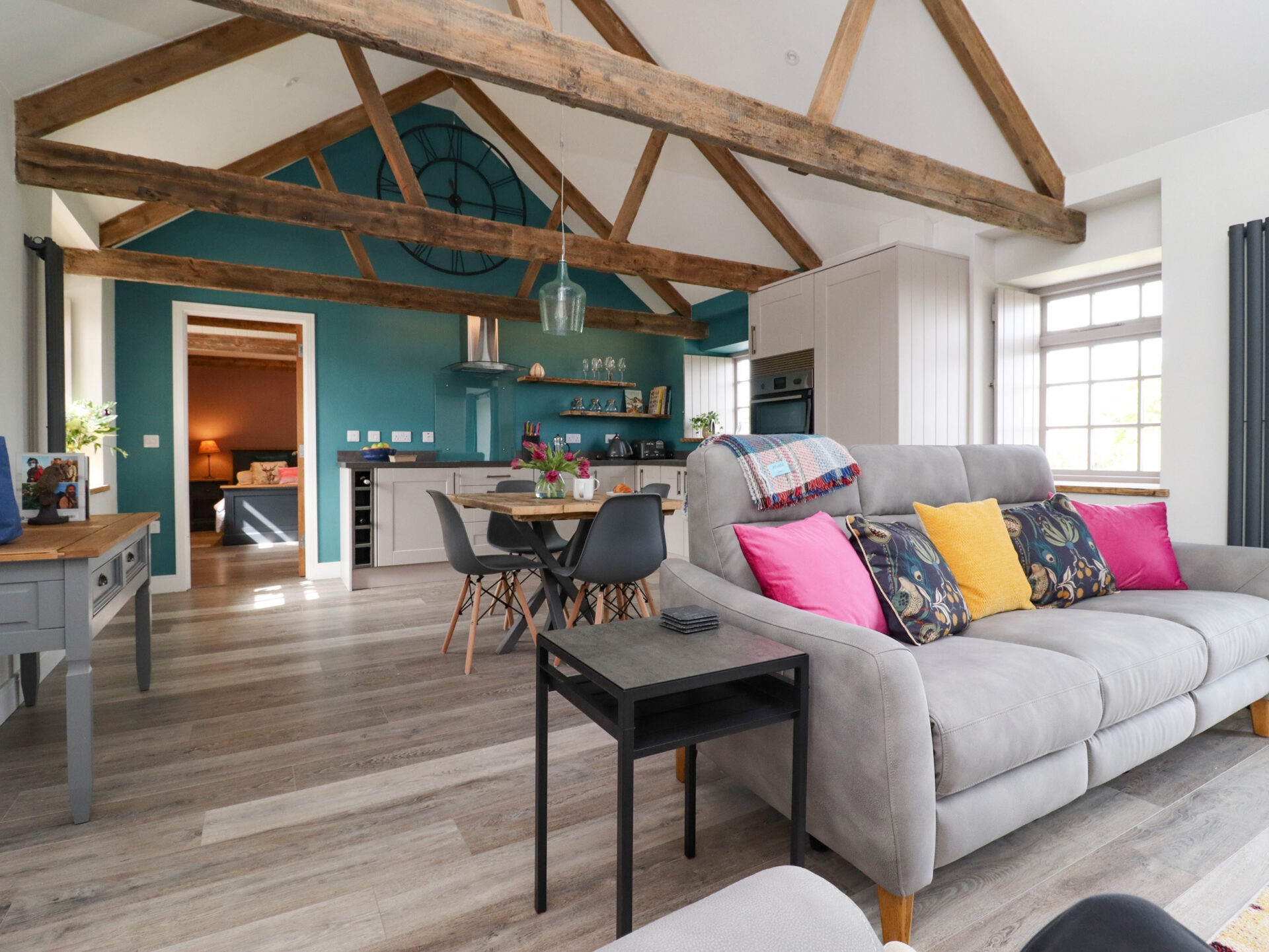 Accessible Easy Walk
Burrator Arboretum & Nature Reserve 1.5km
If you would like to wander in the woodland, meander in the meadow, spot dragonflies, count the different birds you can hear and listen to the rippling Narrator Brook, then put an hour aside for a wildlife encounter in the Burrator Arboretum.
The Arboretum and associated footpaths were originally created following the storms in the late 1980s as a collection of native and non-native trees.  One of its primary functions is to provide easy access to reservoir visitors who may find it more difficult to explore other areas of the site.  A network of ponds was developed to make this area a unique wetland ecosystem, with a variety of habitats that support a rich and diverse range of species.
Next door to Okehampton Railway Station on the Dartmoor Line.
In 1996, everyone called John Elson a Very Brave Man for buying the old Okehampton Train Station goods shed. But John had a vision – just one year later, this old, abandoned building was to become one of England's first YHA Enterprise Hostel and Outdoor Activities Centre. 
This summer, join us in celebrating YHA Okehampton's 25th Birthday. With free activity tasters, bring the kids along and have a go at our climbing wall, low ropes course, or see who can get a bullseye on the archery range! 
Saturday 13th August 10am – 4pm 
Taster Activities, Barbeque, Licensed Bar, and Live Music
Many of our walking guides on Dartmoor run specially themed walks, always fascinating and lots to discover. You can walk with Llamas, do a walk & climb, listen to legends, go foraging or discover the secrets of our woodlands.
We are lucky to have some fantastic Tour Guides and Walking Guides listed for you to choose from… here
Cycling Route
Granite & Gears Princetown to Burrator Route 
A 20km route from Princetown, crossing open moorland on permitted bridleways to reach Burrator Reservoir. This route starts at Dartmoor National Park's Visitor Centre in Princetown, well worth taking time to go in and have a look at the exhibitions before you set off.
This beautifully designed online Discover Dartmoor destination guide to Dartmoor has 64 linked pages of information and pictures to show you – where to stay, what to do and where to eat whilst visiting and staying within this special National Park! You can download it or order a copy by post.
Bookable Experiences Collection
Like to try something a bit different?
Check out the collection of 47 Bookable Experiences, literally something for everyone from Navigation to Climbing, Horse Drawn Carriage Rides to Woodland Conservation, Miniature Ponies to Caving, Mindfulness to Photography all listed… here