The Dartmoor Rescue Group comprises 4 teams to cover the 365 square miles of Dartmoor and beyond.
The Teams support each other and often work together when needed.  The four teams provide a search and rescue service for not only Dartmoor, but all of Devon, and also work with the Cornwall and Exmoor Search and Rescue teams.
The members of Dartmoor Rescue Group, like those in the overall Mountain Rescue organisation are all volunteers.  However, they are professionally trained in searching, navigation, casualty care, search dog handling and swift water rescues.
See each Team's website for details of their training and rescue work.
North Dartmoor Search & Rescue
North Dartmoor Search and Rescue Team (NDSART) typically operate within 700 square miles in Devon. However, they also venture into Cornwall and sometimes even further afield, to assist with other sister Mountain Rescue teams. Of note, the team have been as far as the North of England, to assist in a Swift Water Rescue capacity, when there was major flooding, a few years ago.
As with all Mountain Rescue teams, to contact NDSART, you would CALL 999 and ask for the POLICE. Then, once connected, ask for MOUNTAIN RESCUE and the POLICE will despatch the nearest team to your aid, as required.
North Dartmoor Search and Rescue Team hold many types of technical rescue capabilities. These include:
Rope Access and difficult access skills, to rescue people who have become Crag Fast or whom have fallen at height, on Dartmoor, for example.
A water rescue capacity, the team has a set of Swift Water Rescue Technicians (MOD 3s) as well as a set of MOD 2s (both described in the DEFRA water incident framework).
The team also has a set of Search Dogs, who are a part of Mountain Rescue Search Dogs England. The team has a strong team of search dogs who, as well as attending NDSART callouts, will go and assist other teams with searching for missing people, for example.
'It is a real privilege to work alongside the people i do, in NDSART. They are some of the most selfless people I know and always willing to put other people's needs, ahead of their own.
Being able to make a difference to other people's lives whether they are injured, are despondent or missing, it is truly rewarding to know you have made someone's day, even, a little better than it was before, by helping them, in their time of need.
That is what Mountain Rescue is about for me, it's the ability to be there for people, when they need our help most, in urban, moorland or mountain areas.'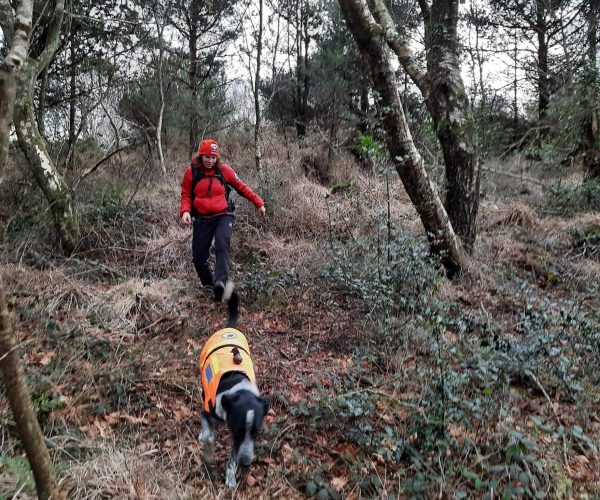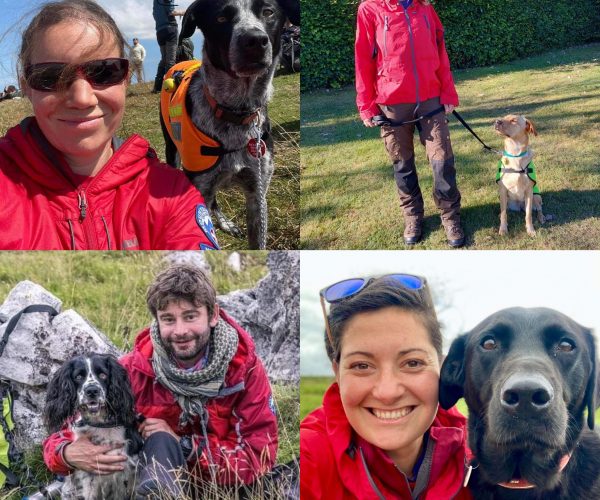 Ashburton Dartmoor Search & Rescue
We are a Devon charity of 60+ volunteers on call 24/7 dedicated to assisting the emergency services with the search and rescue of the lost, missing, injured and vulnerable including those with dementia, mental health illnesses and children.
Dartmoor Search and Rescue Ashburton provides a professionally trained resource for a full range of incidents, including missing person inquiries, steep ground rescue, swift water rescues and flooding, across Dartmoor National Park, Devon and the southwest, and to major incidents across England and Wales.
Our highly trained team of volunteers are on call to help those in need 24/7 for any emergency, and work alongside multi agencies to facilitate many rescues. 
The Dartmoor rescuers based at Ashburton rely on public support for over 92% of their income. Without your donation, the team would cease to be operational, and the emergency services would not have enough resources to search for those in need.
'Being in the team is like an extended family. We all train together, support each other and enjoy being outdoors, rescuing those that require our services, despite the weather or time of day/night. I joined the team as a trainee in 2017 and I plan to remain with the team for many more years to come'. (Sam – Team Member)