Easter, and Spring…. so nearly here! It's time to start planning your trip to Dartmoor, there's so much to explore and enjoy.
Let's start with accommodation
Regardless of your requirements, taste or budget, you'll find somewhere perfect to stay for your Dartmoor holiday or mini break whether you're coming alone with your dog or as part of a family group. From hotels to tree houses, camping to self-catering, yurts, farms or B&B we have what you need.
View all accommodation. 
Listed below are just a few of the many fun events happening in April and May, check our What's On page for details and more events.
7,8,10th April. Case of the Missing Bunny at House of Marbles
13th April. Totnes Spring Festival
27th April. Murder Mystery at Boringdon Hall Hotel
30th April. Intro to Zoo Life at Dartmoor Zoo
6th May Tavistock Arts Market
19-21 May Moretonhampstead Open Gardens
Dartmoor is full of surprises and unexpected hidden gems, but often you need to be with someone who knows the secrets or you may well miss out!
Booking a professional walking guide is a fantastic way to see Dartmoor. As the moor has so many diverse landscapes a knowledgeable guide can create a tailor-made itinerary for you so that you don't miss the things you are most interested in.
 
Maybe archaeology is your passion, or you love hearing the myths and legends that abound on the moor … perhaps you've always wanted to see the beautiful wild Dartmoor ponies or explore an ancient woodland.
We've listed five of Dartmoor's famous tors that are well worth a visit, and you can use our handy map to plan your days!
Bowerman's Nose
Despite there being more than 160 tors on Dartmoor, few are as distinctive or instantly recognisable as Bowerman's Nose, a tall stack of rock about a mile from Hound Tor and close to the village of Manaton. With its passing resemblance to a capped man or a man with a large nose, the stack has inspired one of Dartmoor's most well-known legends: Bowerman the Hunter
Brent Tor
Brent Tor is unusual for many reasons; it's a unique example of a tor made of basaltic lava as opposed to granite, but more famously the tor is surmounted by the Church of St Michael de Rupe (known colloquially as Brentor Church), which serves the parish of Brentor.
Pew Tor
While it's easier to reach than most tors, Pew Tor has a big summit with plenty of exposed granite to climb around on. It's also in a great location for linking up walks with other nearby peaks, including Cox Tor, Feather Tor, Heckwood Tor and Kings Tor.
Great Links Tor
This prominent tor on Dartmoor's north-western flank is visible for miles around. Standing on one of the highest points on Dartmoor at 1,939ft above sea level, Great Links Tor is dominated by a monolithic outcropping of granite some 40ft high.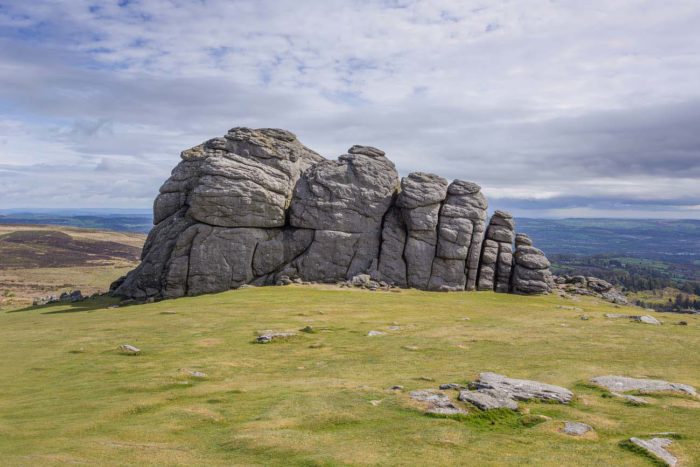 Haytor
Standing proudly on the south eastern edge of the moor, Haytor (often referred to as Haytor Rocks) offers spectacular views across Dartmoor and the south Devon coast.
You can get off the beaten track and explore Haytor Quarry, seeing the unique granite tramway that transported granite from the high moor to the port at Teignmouth by following the Templer Way walk.
Our pick of the cycle rides this spring is the Wray Valley Trail, it's a great way to explore the Wray Valley, following in the footsteps of the Victorians who built the Newton Abbot to Moretonhampstead railway in 1866.
The 11km, mainly traffic free, route links Bovey Tracey to Moretonhampstead. It follows the line of the old railway, which was closed to passengers in 1959, taking you through the National Trust Parke Estate and past the picturesque villlage of Lustleigh.
There's a great choice of fun maps available on our website which can be ordered online and posted to you in sturdy cardboard containers.  
Walking & Cycling Routes
Dartmoor Overground
Dartmoor Tors
Scratch & Track
Order your copy of the 2023 Visit Dartmoor Guide, packed with inspirational ideas on where to stay, things to do, places to explore and where to find the best food & drink!
Order online HERE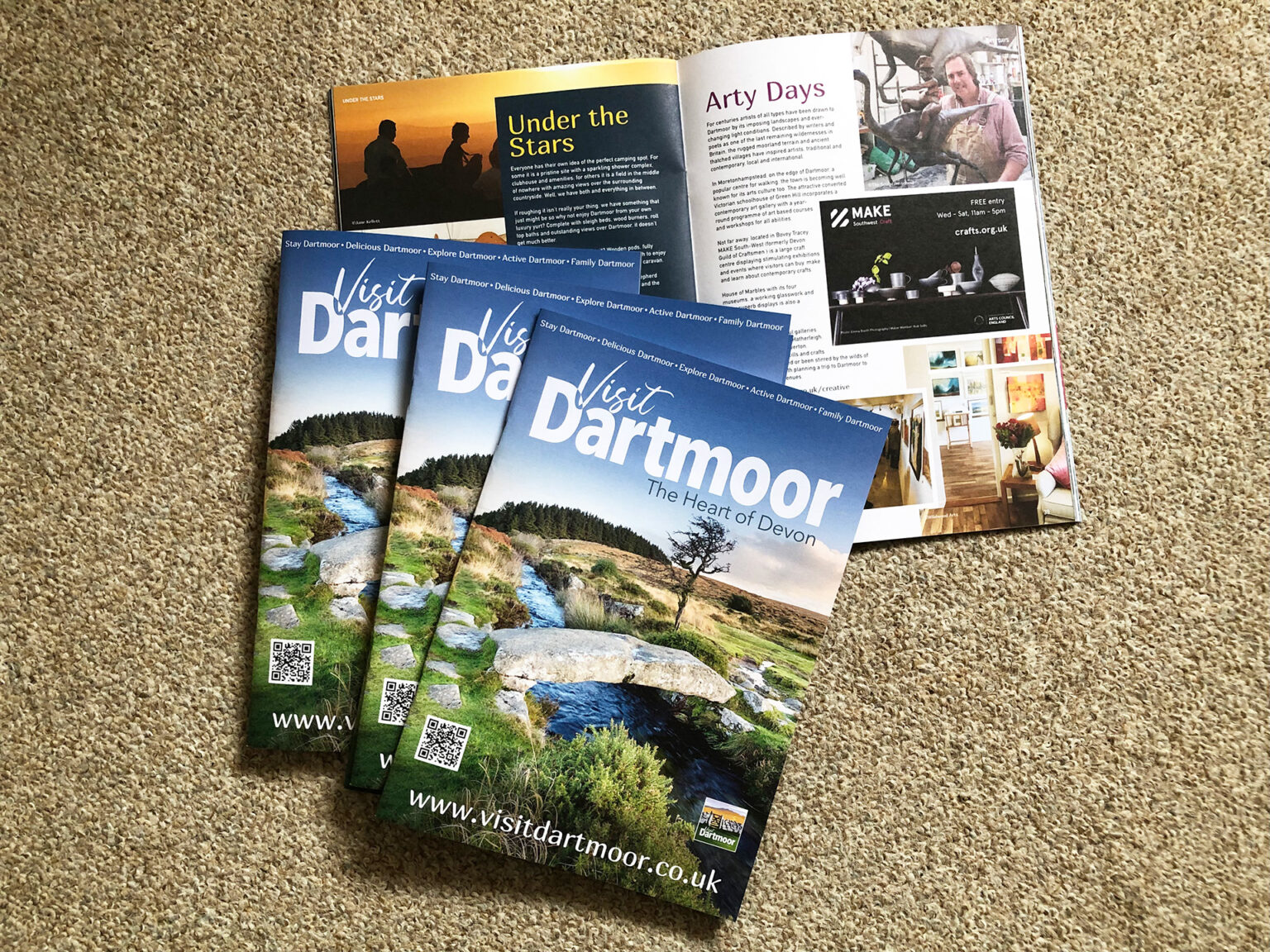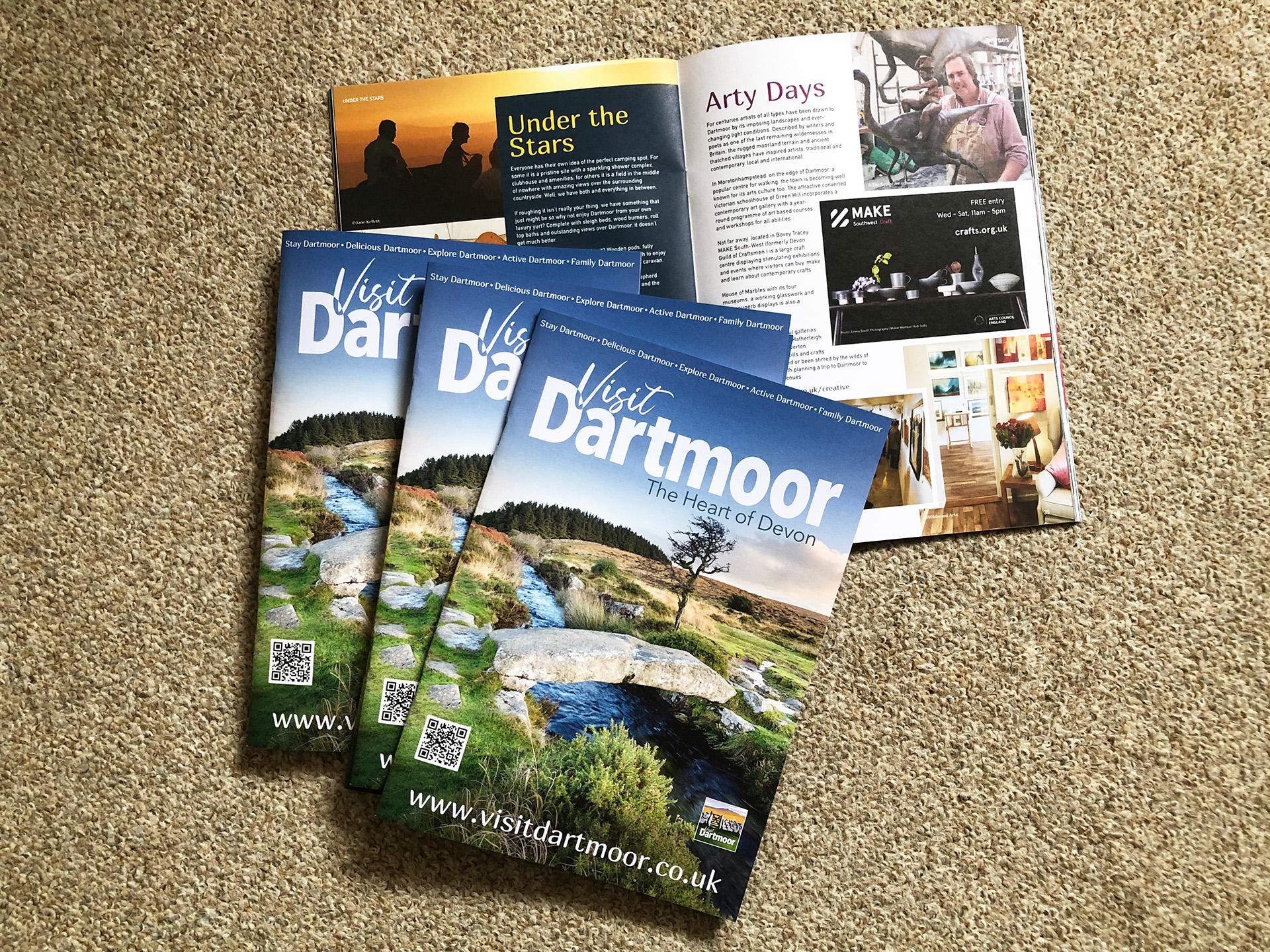 Special offers on Dartmoor accommodation
There's usually a fantastic deal to be had, so keep an eye on our Special Offers page… Read more