"Cycle tracks will abound in Utopia" — H.G. Wells
Biking. It's one of the first big achievements we have as children. And it is something we can continue to enjoy into old age. It keeps you fit, gets you outdoors and sends endorphins rushing to the brain; which is a sure-fire route to happiness.
Dartmoor is the place to do it; with spectacular scenery everywhere you look, mile upon mile of quiet wilderness (plus some ponies) and welcoming spots to take a break (pubs), there is nowhere better. So what are you waiting for? Get on your bike.
Dartmoor is a great place to cycle with an extensive network of quiet lanes and designated cycle routes, together with over 350km of bridleways and byways. However, cycling on the open moorland or common land is not permitted unless it is on a designated bridleway or permitted route.
To help you plan great routes on and around Dartmoor, the Dartmoor and Surrounding Area for Cyclists map is invaluable. This tough, detailed waterproof map shows cycle routes for off-roading or touring and is available to buy from the National Park Visitor Centres.
We want you to enjoy cycling on Dartmoor and make the most of the stunning landscape. Please cycle responsibly and read our Cycling code leaflet. Top tips from the code are
Cycle only where legally permitted
Be safe
Be considerate of other road users and moorland visitors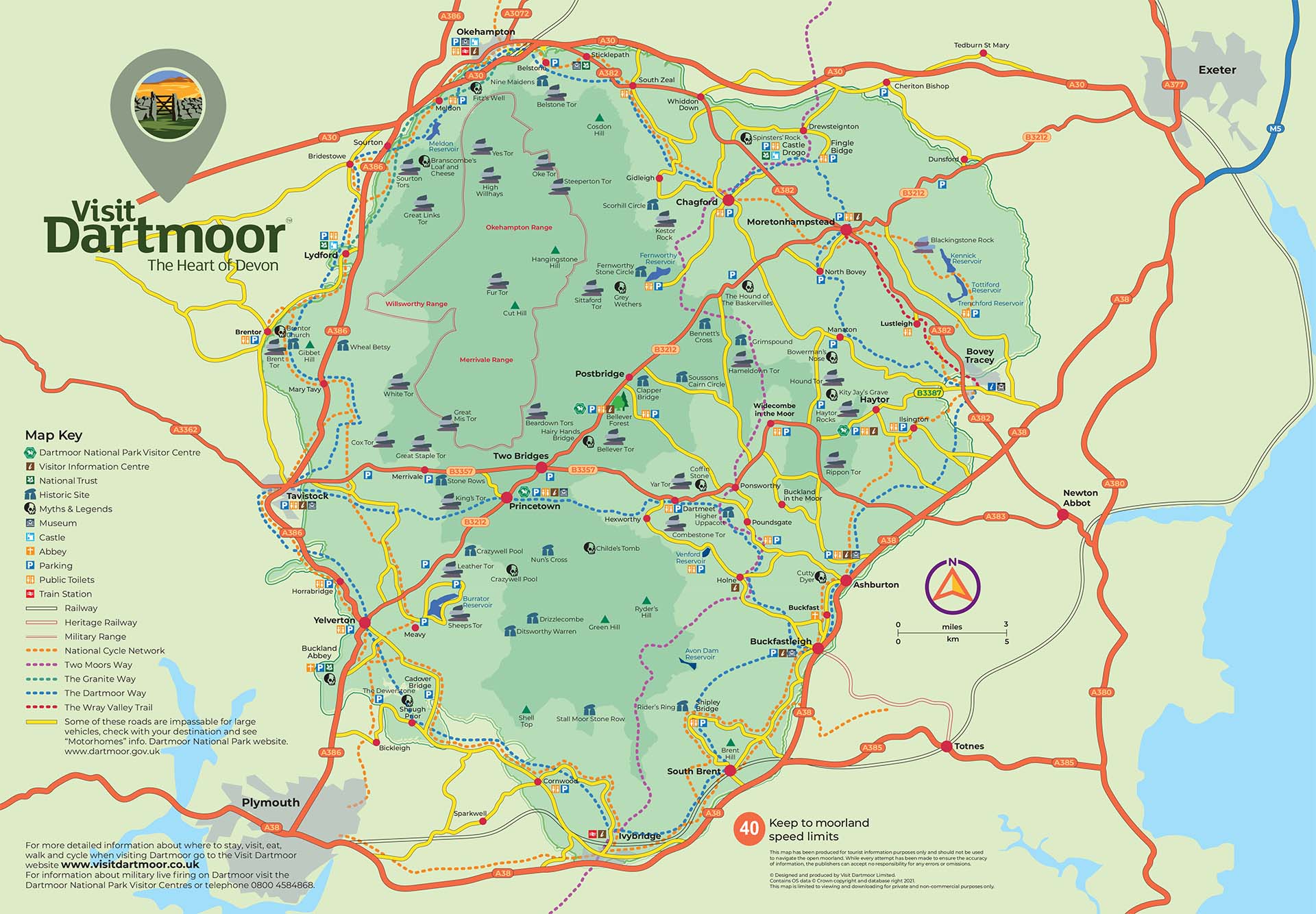 Quality A3 map of Dartmoor
We've created this easy to use map to clearly show not just roads, parking and historical sites but also cycling and walking routes across Dartmoor. You can even find the famous tors and myths & legends locations!
Download and enjoy using it to make your days out on Dartmoor easier to plan. Just £2.50