About this walk
Pork Hill car park and view point is on the Tavistock to Princetown road and is a great place for walking on Dartmoor, especially if you have a group of mixed abilities. There is a reasonably flat grassy area by the car park to amble around or else this three mile walk if you're feeling fitter. The walk has pretty views and Pew Tor has lots of interesting formations, and after Feather Tor there is a stone cross on the way back to the car park. The path is uneven in places and there are a couple of streams to jump across.
DISTANCE: 3 miles (easy walk over moorland with a couple of streams to leap)
ROUTE IN BRIEF:Pork Hill car park, Pew Tor, Feather Tor, Windy Post Cross, Pork Hill car park
NEAREST REFRESHMENTS: Tavistock or Princetown
FACILITIES: As above, though there is sometimes and ice cream van in the car park
CAR PARKING: Large car park.
PUBLIC TRANSPORT: Bus Services 98 and 272, between Merrivale and Tavistock.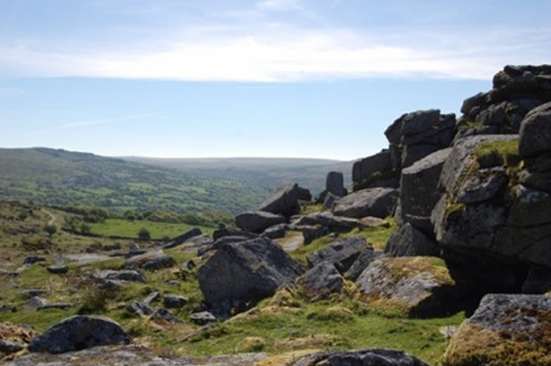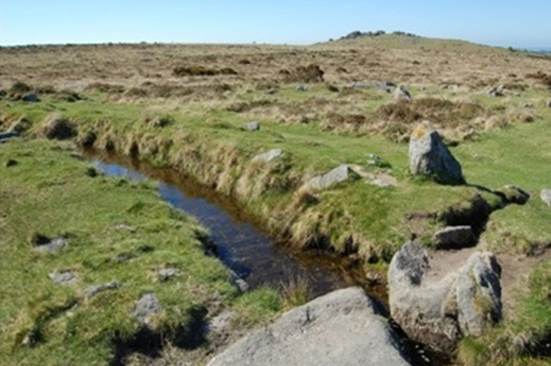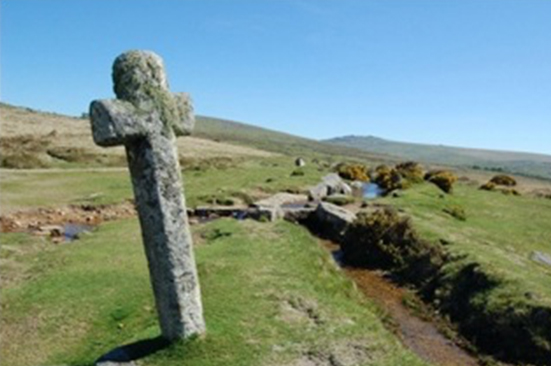 I was at Pork Hill car park (SX 531751) by 9am. If I wake up early I love being on the moors when not many people are about, it really enhances that feeling of getting away from it all, which is great if you need to de-stress!
Leave the car park behind you – there is a path that leads diagonally left, but ignore it as you come back on this one. After nearly half a mile you are at the top of a rise with granite wall bordered fields in front of you and Pew Tor on the horizon.
Now if you are a bird spotter there is a good place a few hundred yards to your right – a rocky outcrop where I've sat a couple of times and seen a sparrowhawk.
Bird watching aside, follow the path alongside the wall for a bit. One you leave the wall the path can split into different directions but as the tor is right in front of you it's not really a problem. Just head for the tor and hop on and off different tracks. The tor is a mile and a half from the car park.
I really like Pew Tor (SX 532734) as it's great to photograph and you can also just sit on top of it and enjoy the views over Tavistock and towards Brentor church. Though you may not want to linger too long as there is a Dartmoor legend about Pew Tor being the home of the piskie king and piskies can be mightly mischievous!

 From Pew Tor you can see Feather Tor (SX 535741), so head there crossing a stream just in front of the tor, on a handy large rock. This is a small tor, but a pretty area and a nice spot for a picnic.
The path goes over the tor on the left and following the path will take you to a cross known as Windy Post Cross. This is a very old cross (possibly 16th century) and formerly a marker for the Abbot's Way – an old track used by monks to cross the moor between Abbeys.
It's also next to the Grimstone and Sortridge leat so you can balance your way over by the cross or walk a little further to a stone bridge. 
The path is easily seen past the cross so follow it straight on and back to the car park.
Written by Gillian Adams www.divinedartmoorwalks.co.uk