Located in southwest England in the county of Devon, Dartmoor is a British National Park that's known for its rocky landscape, its rolling vistas, its forests and rivers, and the wildlife that call it home. It's the perfect place for hiking, camping, and other activities, but it's also great for sightseeing and even for getting to know the history of the county and the country.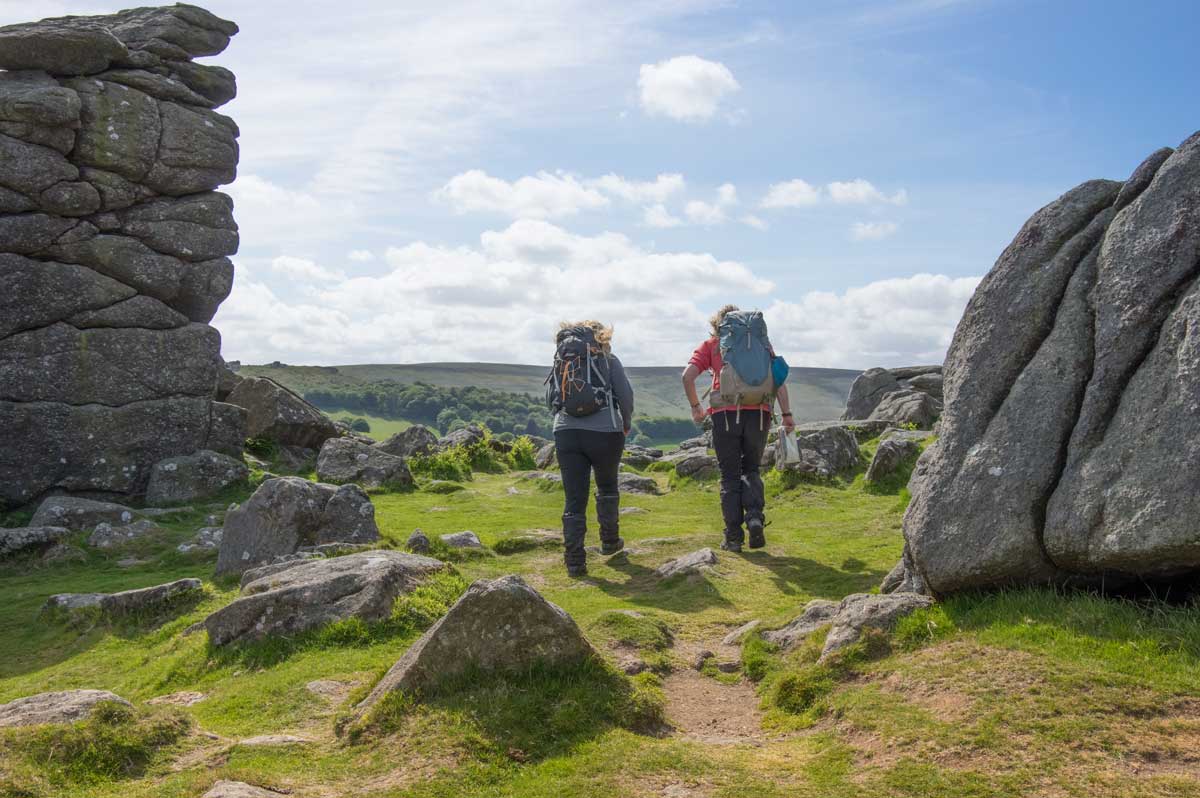 1.  Go for a walk
You could walk around Dartmoor every weekend without ever retracing your steps thanks to the huge number of hiking routes in the area and the fact that it's 368 square miles, making it bigger than New York City. Just make sure that you're wearing appropriate clothing and that you take a mobile phone and plenty of water.
2. Take a ride on the South Devon Railway
Running between Buckfastleigh and Totnes, the South Devon Railway is a seven-mile steam train ride. As a general rule, it's best to ride from Totnes to Buckfastleigh and to spend the day there, enjoying the sites and cafes. It's also only a mile or so away from Buckfast Abbey, a working monastery that's known for the tonic wine its monks produce.
3. Check out Canonteign Falls
Canonteign Falls is the tallest man-made waterfall in the country, surrounded by parks and countryside and located in the scenic Teign Valley. This is definitely not one to miss if you're attracted to Dartmoor because of its outstanding natural beauty, and while it is a pretty big waterfall for the UK, it's tiny compared to some of the world's biggest. It just goes to show that waterfalls don't have to be big to be beautiful.
4.  Visit London, the capital
One of the good things about visiting the United Kingdom is that everything's reasonably close together, and you can get from one side of the country to another in just a few hours. That means you can get to London and back in a day and still have plenty of time to see sights, so the real question becomes which attractions you want to prioritise.
5. Take a cruise
Because Dartmoor is close to England's south west coast, it's easy to pay a visit to the seaside or even to take an Iceland cruise from nearby Plymouth. You can even cruise to England, spend a week or so in Dartmoor and the surrounding areas and then cruise away again. If you're going to Dartmoor for an outdoor adventure, it makes sense to make that adventure last as long as possible.
Now that you know how to have an outdoor adventure on Dartmoor and the surrounding areas, the next step is for you to start planning your visit. The good news is that there are plenty of options when it comes to where you stay and which attractions you visit, and the ideas that we've suggested here are just a few ideas to get you started. Feel free to build on them and to create a custom itinerary of your own. Happy travels!