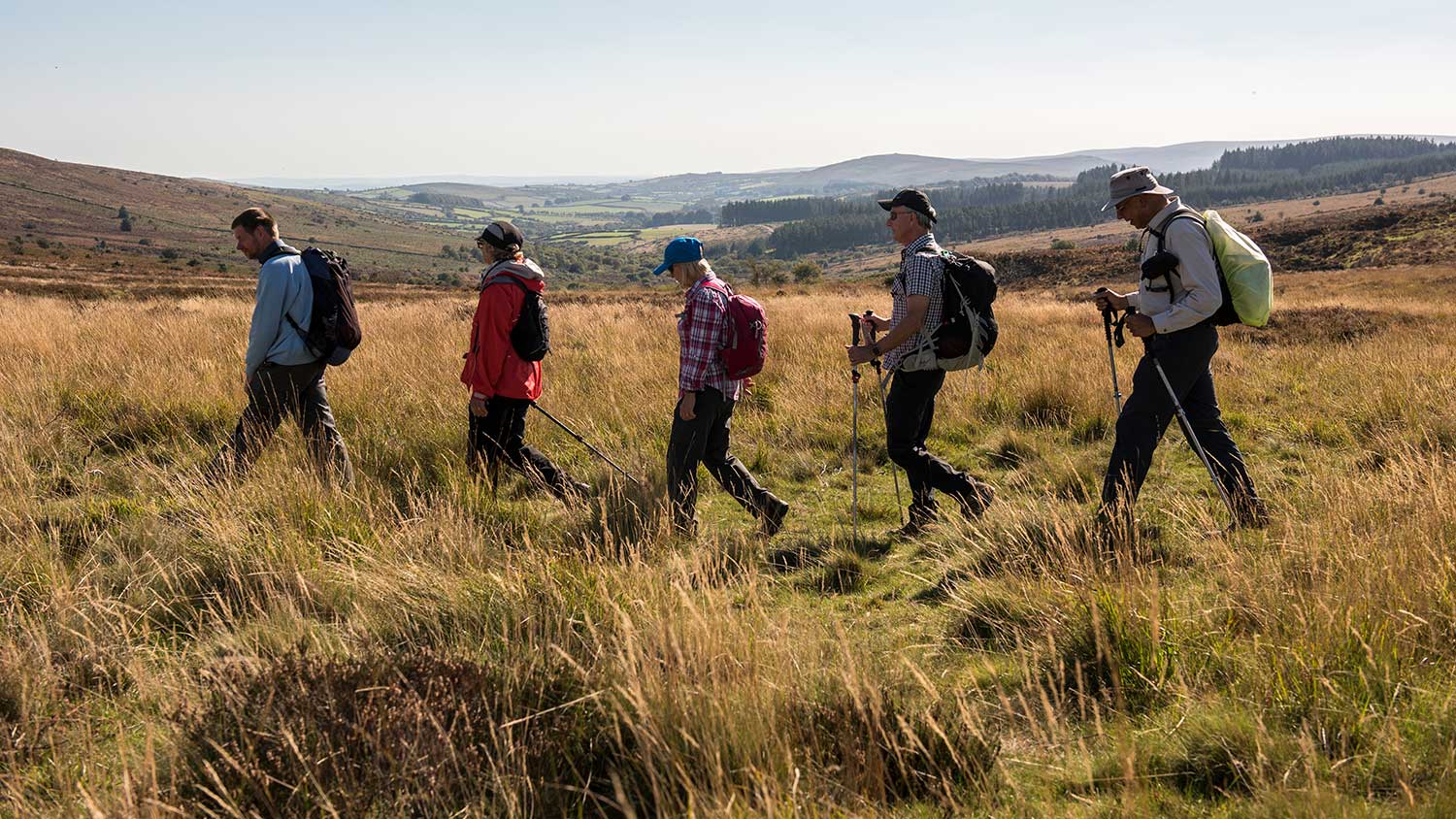 Walking is good for your body, mind and soul, and where better to do it than amongst some of the most stunning, magical landscapes in the world.
Whether you're looking for a challenging trek across windswept moors, or just a relaxing stroll through secluded woods, you've come to the right place.
Dartmoor has it all. Blaze your own trail, be a pioneer, explore and take the less trodden route. If you are a keen, confident walker, try one of our hard or moderate routes, gather your kit and head out the door.
If perhaps you are a little less confident of your surroundings, why not try a guided walk with one of the many superb walking groups or take advantage of the experience and knowledge of a walking guide.
Download an audio walk to your mp3 player, or sample some of the circular routes. There are some excellent planned routes for families – including ones designed to put the children in charge – lasting from an hour to a full day.
Note that all maps on this site are only indicative. You should never set out on a Dartmoor Walk without the correct OS map. For safety's sake, please make sure you are wearing sturdy footwear, suitable clothing and let someone know where you are going, and what time you expect to be back.
Our Favourite Walking Books & Map