Though the winter months provide very different conditions, they are still a great time to head outdoors and explore. In winter, with its harsh, cold, short days, and sometimes poor visibility, we must have a very different approach to the mountains and hills. However, with the right preparation and kit, the cooler seasons can also provide some of the best days for adventures. Getting out there this winter is #TeamMontane athlete and adventurer Kat Roberts. Discover how she prepares for the colder conditions and savours the moment as the seasons change.


1. Plan for success
The weather is the holy grail of the decision-making process when it comes to planning a day out walking in the winter. The first step for a great day out no matter the season is to outline any potential risks and mitigate them where possible. Review the weather forecast on a reputable site and then choose a route that is safe for the conditions. If the wind is too strong then find something at a lower altitude, and if the temperatures are cooler, pack extra layers and wrap up warm. Remember to be flexible, if the weather deteriorates throughout your hike, the hills will always be there for another day with less challenging conditions. Remember: 'What, Where, When.' What you are doing that day, where are you planning to go, and when you will be returning? Tell a friend or a family member all this information and check in with them throughout the day to let them know you are alright.
2. Understand your kit essentials
Having the right kit and understanding how it works together will help when adverse weather strikes. Do not underestimate the impact of kit choices on your experience, pairing the correct layers together is a must in the winter. Start by thinking about the layers closest to your skin, the base layers. These should be soft, warm, and breathable. A good mid-layer such as a fleece will help with additional insulation as well as move unwanted condensation away from your body. For outer layers, both an insulated jacket and a hard-shell waterproof option should be in every walker's kit. The Montane Anti Freeze Hooded Jacket is a good option as it is packable so it can be stashed away if the sun comes out. A hard shell will provide great protection on wetter days and can be the difference between turning around after two hours in the rain or holding out all day.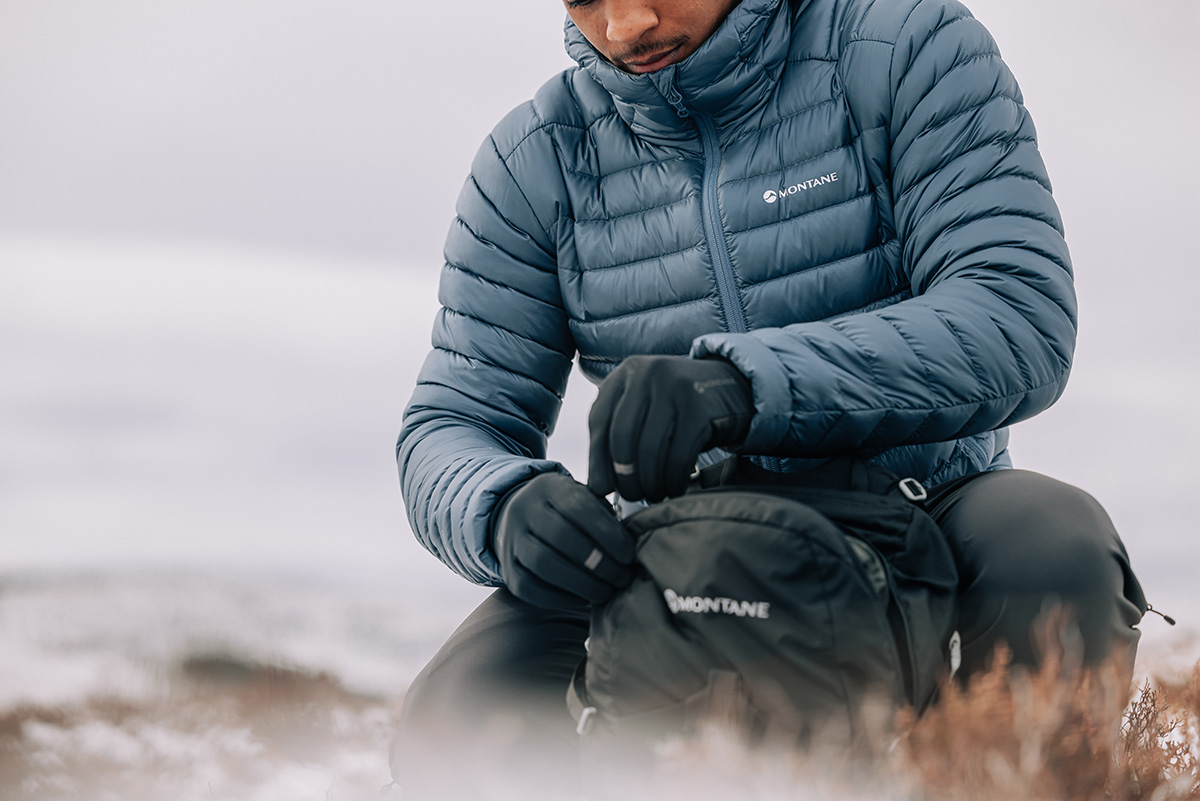 3. Those added extras
The importance of accessories shouldn't be underestimated, with a warm beanie, the right pair of socks, and technical gloves helping to keep your fingers and toes toasty and comfortable. Look for gloves that are lightweight and packable like the Montane Prism Glove so that you can have them ready in your pack to add warmth without noticing the extra weight. Additionally, in winter, the dark can creep up on us, so carrying a head torch is also a good idea.
4. Navigational skills on the hills
The ability to navigate up and down the terrain in all types of weather will make your day safer and more enjoyable. Winter can bring some tough conditions, and the risk of poor visibility means a good navigation technique can help get you from A to B safely. There are several navigation and safety courses available that can provide essential skills and confidence for winter walking. Alongside this, there are many outdoor navigation tools available for smartphones which supplement your paper map and compass. Basic skills are important for places where mobile phone signal is not available. If you opt to use a mobile phone, make sure it is fully charged and, if possible, put it into a waterproof case. We can't forget that winter also means it rains a lot! It's also a good idea to carry a small battery pack if you're planning on being out for a long period of time.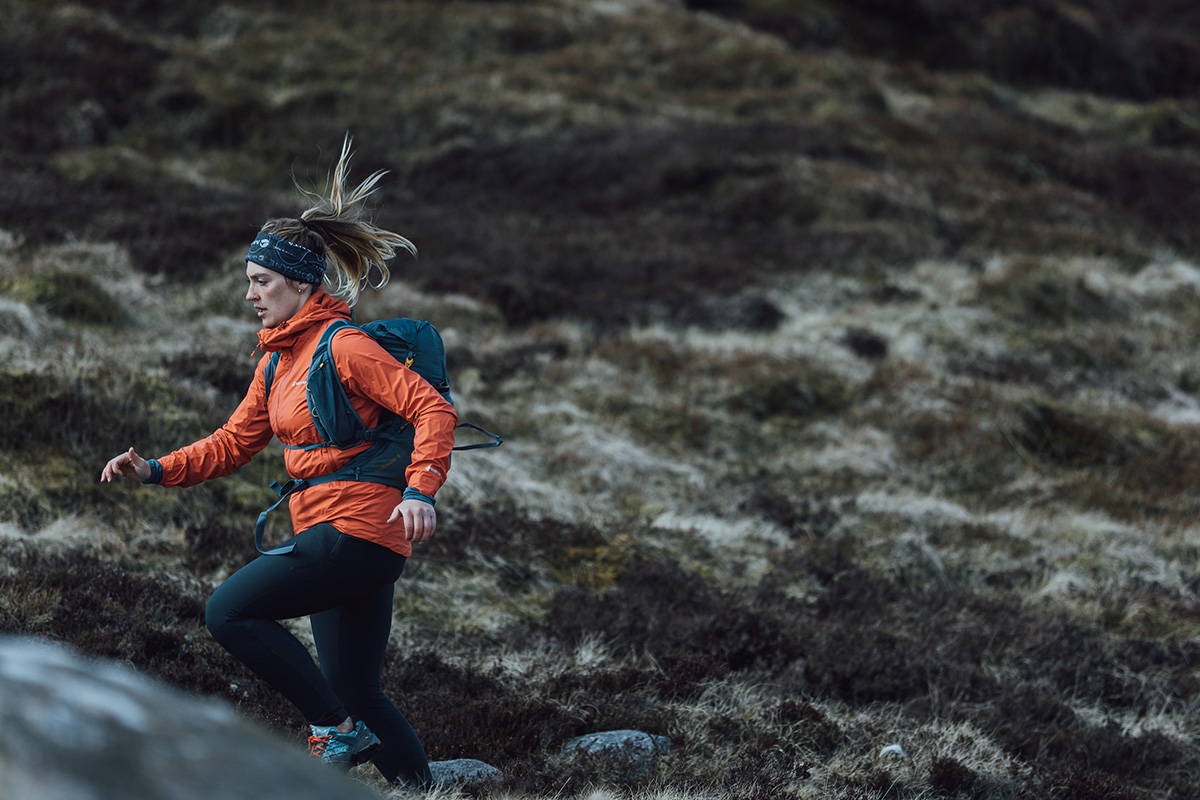 5. Be flexible
We all sometimes have that inner ego that gets the better of us and tells us to push on even when it is not safe to do so. This is a dangerous trap and a common reason for people getting themselves into tricky situations. Keep your plans flexible, and make sure you have bailout points and earmark coffee shops and or pubs along the route. If you are starting to feel uncomfortable with the conditions, or if it is becoming challenging, listen to your gut. We push on because we enjoy the outdoors, and when that moment is no longer enjoyable, that is the time to turn around.
6. Fuel your day
In the winter months we burn a lot more calories and energy when out walking, as our body is fighting to keep us warm. Food is fuel, so stock up on snacks for when you need them. A trail mix is a solid option, with nuts, dried fruit, chocolate and even some jelly sweets for cold days. Additional sustenance like a small flask of soup with a bread roll and some protein bars helps to fuel up so you can take in the views for longer. Even on colder days, it is still important to carry plenty of fluids. There is a tendency to drink less on milder days and this can leave us wondering why we feel dehydrated at the end of the day. A hot flask of fresh ginger, lemon, and honey is recommended.
7. Find That Motivation
The ferocious weather can bring a new kind of adventure so find that motivation to get outside and explore. This is your adventure, your plan, and your route. Perhaps invite a friend and make a full day of it, experiencing new places together. Winter can be tough so simply being outside is a win.
Kat Roberts is a #TeamMontane athlete, adventurer, and mountaineer. For cold weather walking gear, head to Montane's website.