It begins here, with a wealth of festive fairs, seasonal events and food extravaganzas to enjoy!
Yarner House, Yarner House, Bovey Tracey, Devon, TQ13 9LN
Tel: 07756790618 This Christmas we are opening up our beautiful Scandinavian hall for an array of beautiful local art, craft and things to try and test at our 2nd annual Festive Fair. We've got wine tasting, mince pies, jewelers, ceramicists, think cooking, think comfort, think Christmas. Bring your friends, family, husbands, wives, girlfriends, boyfriends, there will be things and stuff for everyone to try and buy. We've made shopping easy for you this year, no more queues, no more traffic and no more cringe Christmas songs, just a cozy log fire, some delicious mulled wine and some fantastic homemade, local, organic products to choose from. Keep an eye out over the next week as we will post info about which traders we have coming to make Christmas shopping a breeze at Yarner this year. We are raising money for the wonderful Rowcroft Hospice so come and support!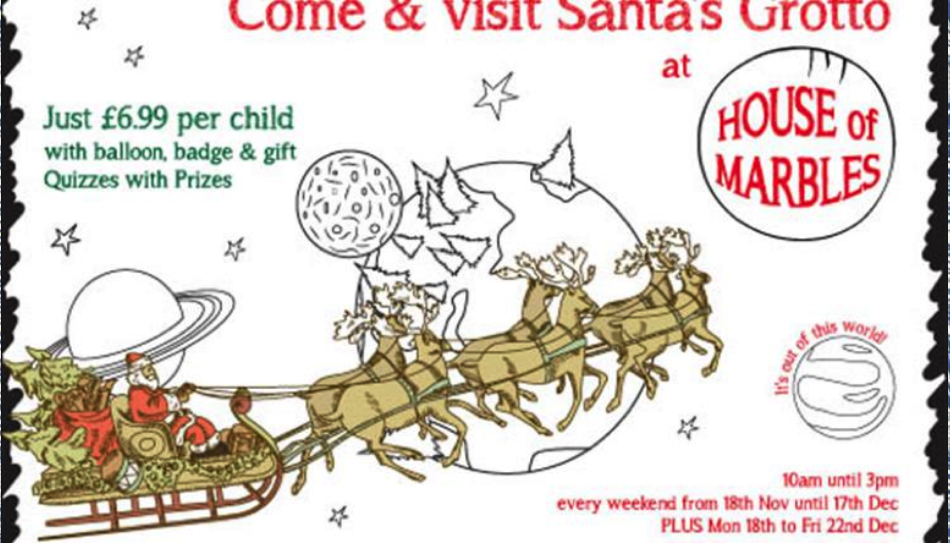 House of Marbles, The Old Pottery, Pottery Road, Bovey Tracey, Devon, TQ13 9DS Tel: 01626835285 Santa's Grotto is returning to House of Marbles for 2017 with a fun new surprise theme, and we can promise that it will be out of this world! Entry per child includes a balloon, badge and gift as well as a meeting with Santa, plus a discount for the shop. There are also quizzes with prizes for children and adults to keep everyone entertained. to find out more visit our website.
Tel: 07817329584 Join Dartmoor's Daughter and Dartmoor Skies to watch the Geminid meteor shower, one of the most spectacular of the year and peaking on this evening with up to 120 meteors per hour. Unlike most other showers, the Geminids are associated with an asteroid rather than a comet – the 3200 Phaethon asteroid takes about 1.4 years to orbit around the Sun. The shower owes its name to the constellation Gemini from where the meteors seem to emerge from in the sky. There will also be talks and telescopes set up to view other astronomical delights. Dartmoor Skies is a charity that aims to inspire people about astronomy and science. 50% of the event profits go towards their funding and equipment –
http://dartmoorskies.org/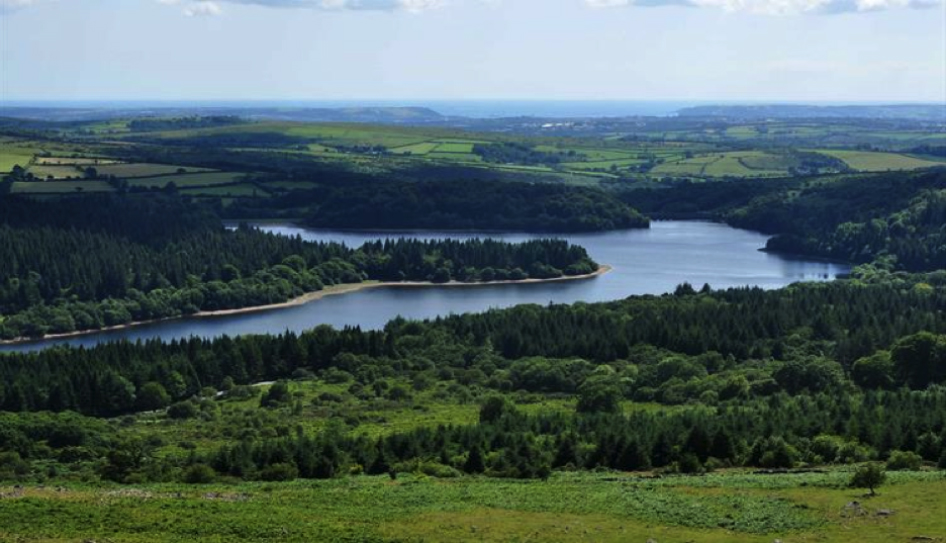 Burrator Discovery Centre, Burrator Reservoir, Yelverton, Devon, PL20 6PETel: 01822 855700 Come and make your own wreath out of natural materials at Burrator Discovery Centre.
The Church House, Widecombe-in-the-Moor, Newton Abbot, Devon, TQ13 7TATel: 01364621218 Around the village and on the Green there will be Morris dancers, Treasure hunt, roast chestnuts, mulled wine, children's games, best dressed elf parade, music, birds of prey, stalls, shops, cafes, pubs and lots more. In The Church House- Widecombe Village produce market+ home-made soup, teas cakes etc. and Father Christmas in his grotto with presents!! The Church – Christmas tree festival. The Old Inn – Craft Market. The National Trust shop. Christmas trees, gifts and Gallery. The Smithy- discount day. The Forge – working Forge with demonstrations
Jubilee Hall, Chagford, Chagford, Newton Abbot, Devon, TQ13 8DPTel: 01647433020 Wonderworks Contemporary Craft Fair in the beautiful Dartmoor town of Chagford gets bigger and better for Christmas 2017 Now in its 15th year, Devon's acclaimed Wonderworks Contemporary Craft Fair will be showcasing the work of 30 crafts people from the South West in the newly expanded and refurbished Jubilee Hall over the weekend of 9-10 December. Each designer-maker has been hand-picked via a rigorous selection process for their distinctive designs, innovative methods and contemporary appeal. And at Wonderworks you're able to meet the makers and learn intriguing details about their craft first hand. Here you'll not only find unique yet affordable Christmas presents, you'll also be shopping local and supporting artisan talent and our sponsored charity Hospiscare – www.hospiscare.co.uk Admission to the fair is free but voluntary donations to Hospiscare at the door are very welcome. Plus, you can treat yourself to warming snacks and drinks in the festive, friendly venue of Jubilee Hall – a world away from the usual high street Christmas shopping slog. Remember to keep an eye on our What's On pages, as new events are being added all the time! 
https://visitdartmoor.co.uk/whats-on/december-events-on-dartmoor