Our membership of Visit Dartmoor is a key component in our marketing toolkit. The team at Visit Dartmoor provide us with excellent marketing support via digital and traditional channels, and the various member events organised by Visit Dartmoor provide excellent opportunities for networking and knowledge-share. It goes without saying that the Visit Dartmoor team are passionate about Dartmoor, and this shines through in their social media and web conte
Visit Dartmoor is very important to Pennywell as it is such an active organisation. We monitor all our marketing very closely and our Google analytics show us that the Visit Dartmoor website sends far more traffic to our site than many other much larger tourism organisations. Visit Dartmoor is also a great support with our social media, reposting on a regular basis. Membership is something that we think is essential to the continued success of Pennywell.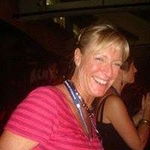 Simon and Jen at Visit Dartmoor are a fantastic partnership, and have been a huge help to us over recent years. Always thinking up new and exciting ways to promote Dartmoor, they are pro-active, prompt and easy to work with; nothing is ever too much bother. In addition, they organise regular training events which are always excellent.
Visit Dartmoor is one of our top referral sites, so they also help drive a lot of guests to our hotel and restaurant. I can't recommend them highly enough.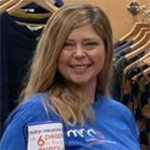 House of Marbles is proudly a member of Visit Dartmoor because it is an essential avenue of promotion and partnership for us. Jen & Simon provide a first class service with a personal touch that makes all the difference to any successful campaign. We cannot recommend them highly enough!
Visit Dartmoor is vital to our marketing. Their website and print content has high production value and is always attractive which draws very many visitors to our locality. Active marketing support through Visit Dartmoor social media posts, re-posts and story development help provide significant added value to our membership. We believe our Visit Dartmoor membership falls into the category of money very well spent.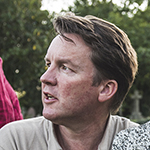 I've been involved with Visit Dartmoor for a few years now, initially as a partner and then as an ambassador, and am proud to be a part of such a pro-active, creative and dedicated organisation. I have never hesitated to recommend to fellow tourism businesses in the area that they should get on board with Visit Dartmoor, as the support that the team, primarily made up of Jen How and Simon Lloyd, give to their partners is quite exceptional. They cover all aspects that you would hope a tourism organisation would cover, plus a great deal more, and they have prided themselves on gathering knowledge to evolve in a very positive direction, going from strength to strength to the benefit of their partners. Key to it all is that they fully understand and appreciate Dartmoor National Park and just how important it is as a destination for travellers from all around the World.
As the tourism partner to DNPA, Visit Dartmoor plays an essential role in promoting this extraodinary living, working landscape to visitors. The popular website; meetings organised for local businesses; and connections with press have all helped to spread the word about 'Dartmoor's Daughter' walks and nature-connection experiences. Jen and Simon are passionate about Dartmoor and are always on hand to offer expert advice and helpful suggestions.
Visit Dartmoor membership provides an excellent marketing support tool for us at Canonteign Falls. We find the partnership beneficial in content creation, blog sharing, social media outreach and marketing initiatives. We know this increases our visibility within the market place and we can see the referrals to our website via Google Analytics. The Visit Dartmoor team are passionate, experienced, supportive and reactive, and we very much see them as an extension to our marketing team.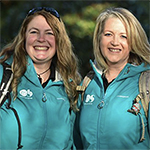 The thing I notice most about Visit Dartmoor is that they really get Dartmoor. With so much information available these days, it is a breath of fresh air to talk to people that understand our moor and really appreciate all its idiosyncrasies. Visit Dartmoor aren't just Dartmoor experts, they don't just write or read about it, they live and breath it. When you visit somewhere, you want advice from people who really understand that place's people, locations and visitors. This is what Visit Dartmoor offer to both their members and their visitors. We are proud to be involved with this heart-of-Dartmoor organisation and recommend them to many of our contacts.